What is the Best Glue for Shoe Sole Repair
Even the finest pair of shoes can break, rip, or shred over time. If it's a favourite pair, you may want to consider repairing them before having them replaced. However, do you take them to a shoe repair company or try repairing them yourself?
Depending on the type and extent of damage, many shoes can be fixed with a few simple tools, the most important one being the correct type of glue. A high-quality adhesive with a composition that bonds a wide range of substances can be an invaluable addition to your quick-fix shoe repair kit.
Broadly speaking, there are three types of glue–super glue, neoprene cement and urethane. What differentiates them is primarily the active ingredients used to create the adhesive.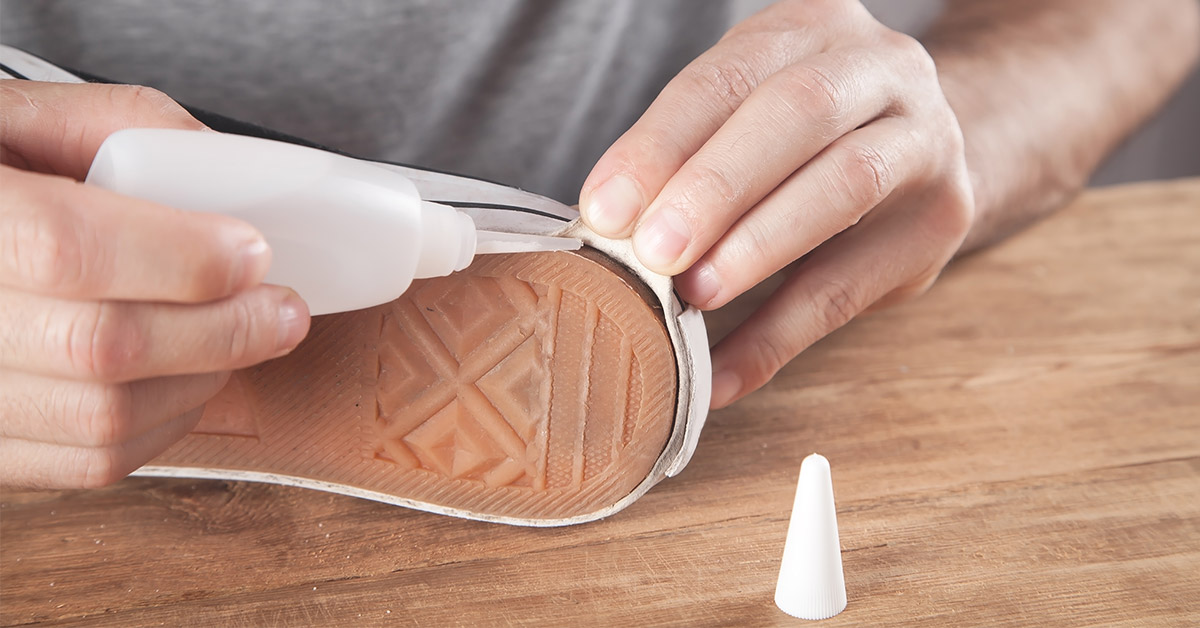 Super Glue
Super glue is the most popular and least expensive shoe repair adhesive, making it ideal for most types of damage. Super glue's active ingredient, cyanoacrylate, combines with moisture to generate strong connections.
Super glue dries almost instantaneously, so you'll need to act fast, or the glue could dry up before you've had time to stick the damaged parts together. After repairing your shoes, try and use this adhesive on other household objects, as the glue dries up pretty fast. Keep in mind that super glue is not as flexible as urethane rubber or neoprene cement, so avoid applying it on flexible shoe areas.
PROS 
Extremely strong and powerful
Rapid drying; clamping not required
Transparent substance matching most shoe colours
CONS
Dries rapidly; precise alignment required before application
Caution is needed so "fingers" do not stick together
After opening, usable for a few days or weeks only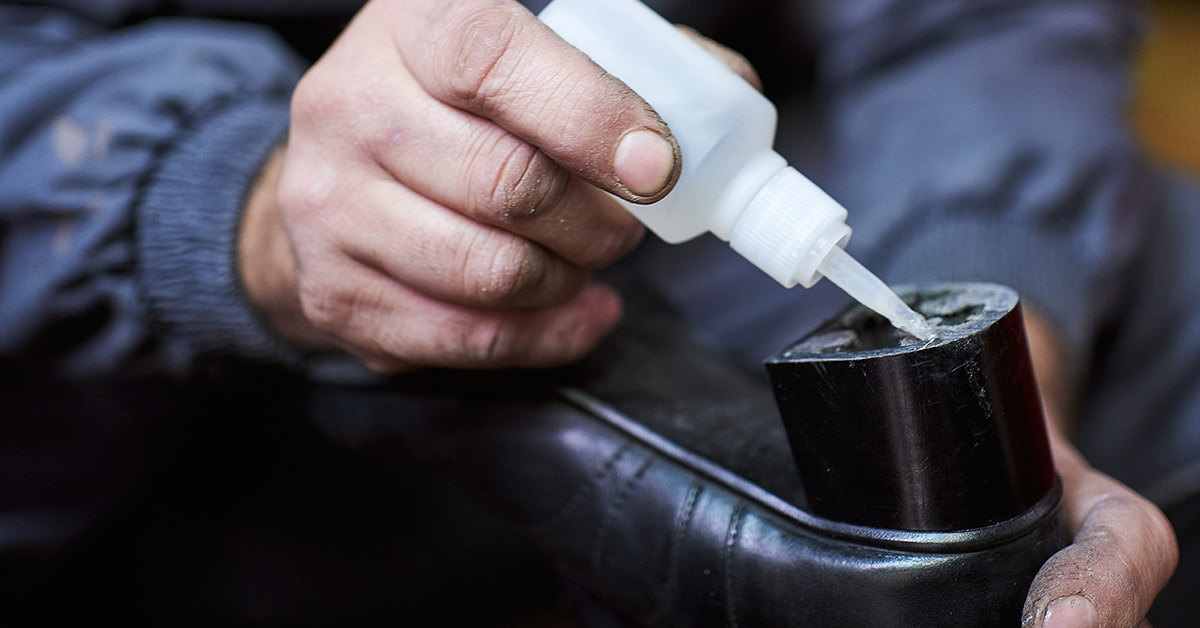 PROS
Quick, flexible, and lasting connection
Effective for non-porous materials
Flexible bond with no moisture residue
Clamping not required
CONS
Hazardous and combustible
Needs 15- 20 minutes of air drying before assembly
Both sides to be glued for durability
Neoprene Cement
Neoprene cement is another form of shoe adhesive that is ideal for extensive repairs. This glue can connect rubber, polyurethane, vinyl, cotton, leather and other synthetic and woven textiles. Like urethane shoe glue, neoprene cement is waterproof upon drying, making it an excellent choice for effectively sealing holes.
Shoemakers often utilise neoprene cement to create a robust and waterproof adhesive between the shoe's sole and bottom. However, since it is combustible, it must be applied at a safe distance from open flames and fire hazards such as cigarettes and matches.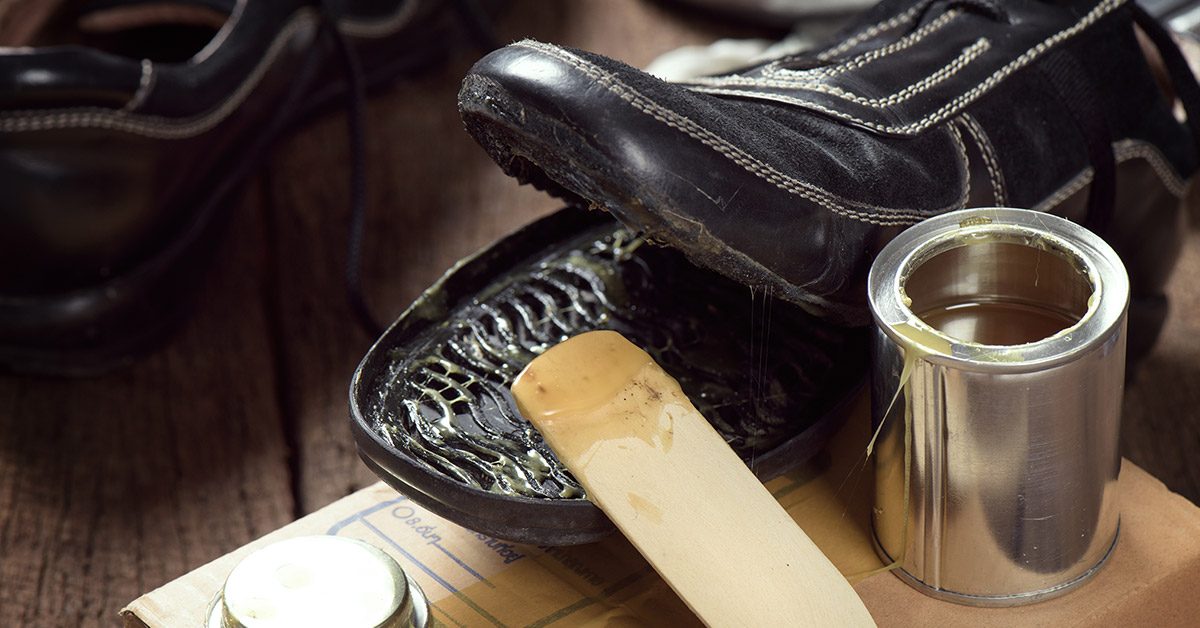 Urethane
Urethane, sometimes known as urethane rubber, is a strong, waterproof adhesive that is resistant to heat and cold. It prevents your footwear from falling apart and is usually used to repair soles that have been detached from the shoe or severely damaged. It bonds the two halves of the shoe together with a powerful adhesive formula that stays flexible even after curing. Walking, jogging, and climbing does not break the connection. It is compatible with leather, suede, rubber, neoprene, canvas, and vinyl.
PROS
Does not need surface preparation
Material of choice for submersion in water
Adheres to a broad range of materials
Good resilience to impact and vibration
Does not have a foul odour
CONS
Poor performance at high temperatures
Takes a long time to set
Sensitive to moisture before curing
What to Consider When Buying Shoe Glue
Drying Time
Drying time can vary depending on the adhesive used. Super glue dries and cures in seconds, making it suitable for minor repairs like holes in the sole. For more extensive repairs, such as reattaching a shoe's sole, use a flexible adhesive like urethane rubber and let it cure. Always follow the manufacturer's drying and curing recommendations.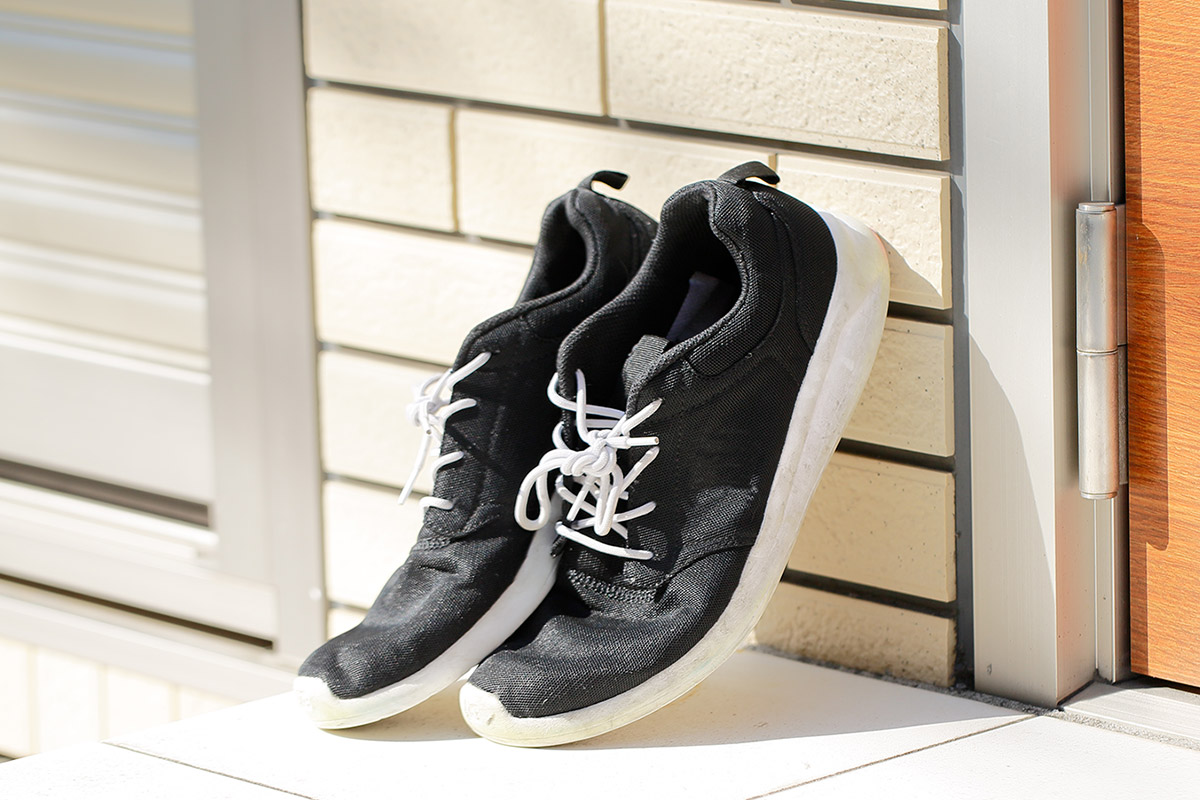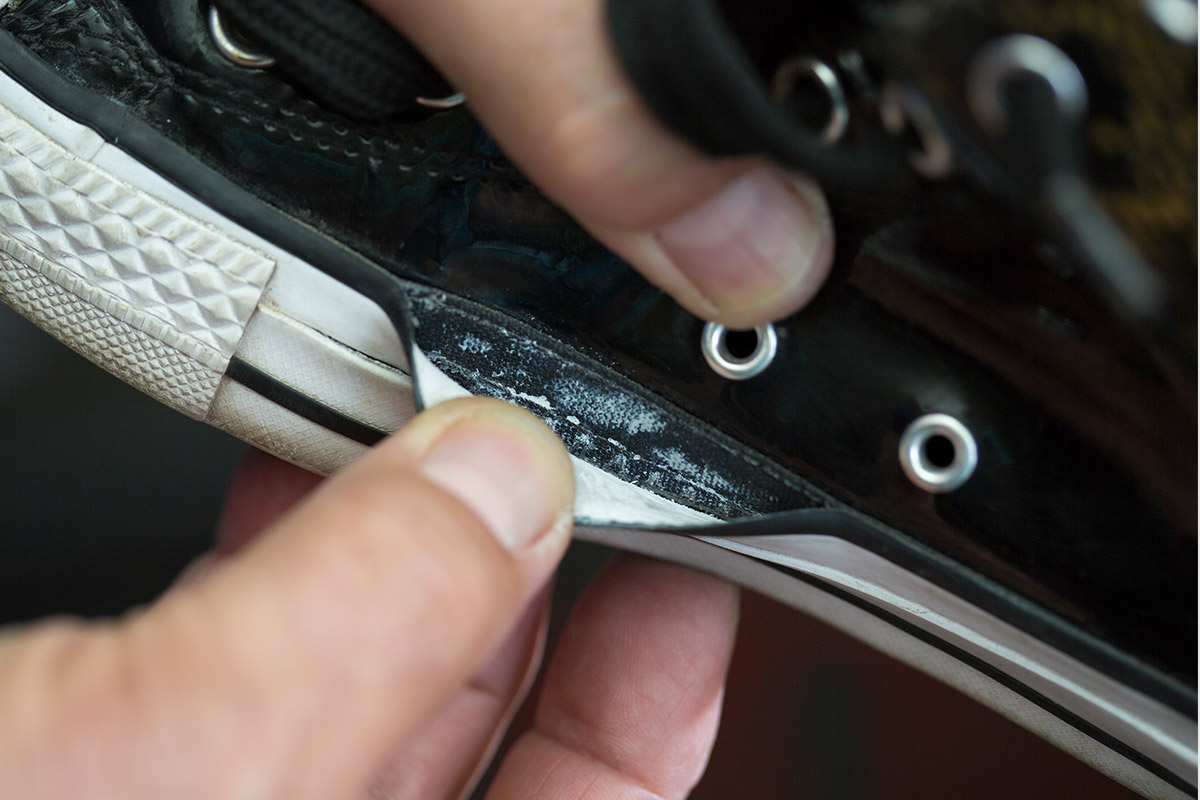 Waterproofness
Almost all outdoor footwear will face rain and puddles, so make sure you invest in a shoe glue that resists dampness. While shoe glues like urethane, neoprene cement, and cyanoacrylates are waterproof, their efficiency depends on the product formula and brand. Following the manufacturer's instructions will enable you to apply the glue to a clean, dry surface and bind the two pieces of material together. If correctly done, the repair should seal against water damage.
Type of Shoe
Consider the shoe's material when choosing a shoe adhesive to fix your work shoes or a one-day dress shoe. Each shoe material needs a different type of glue, so understanding this as well as the characteristics of the adhesive, can give you the best results.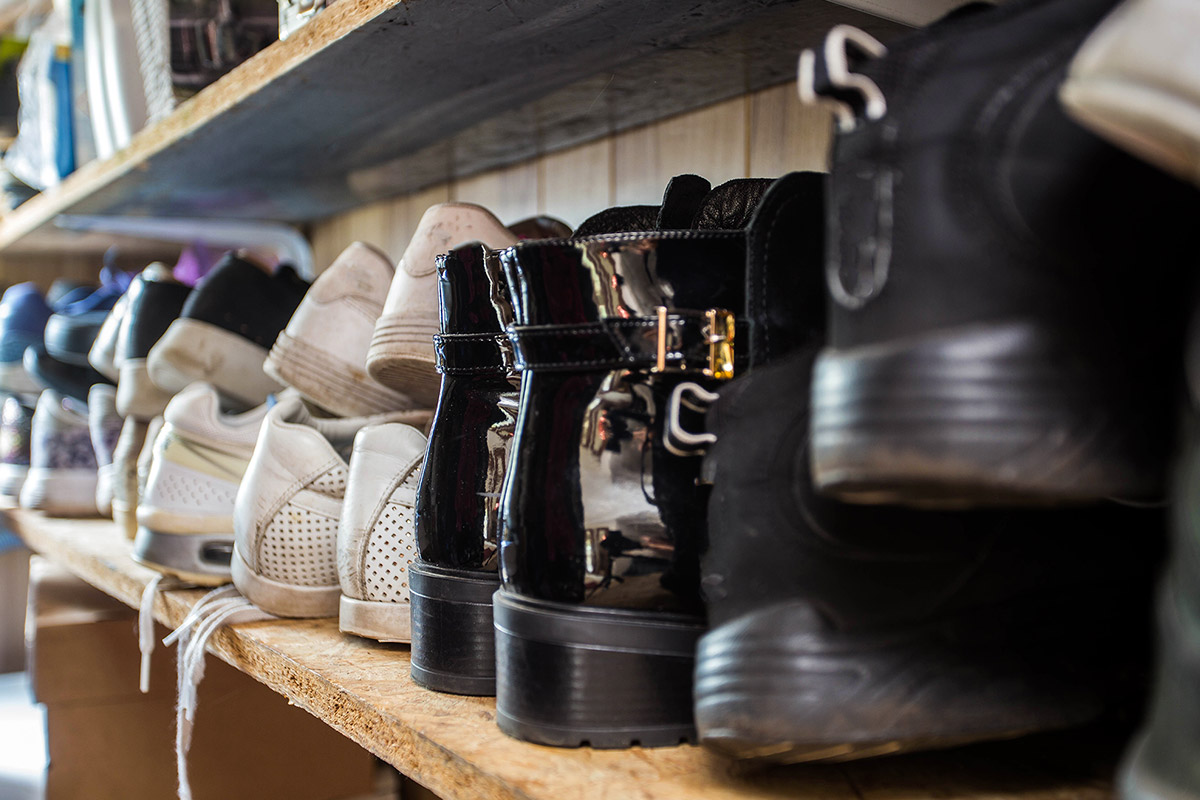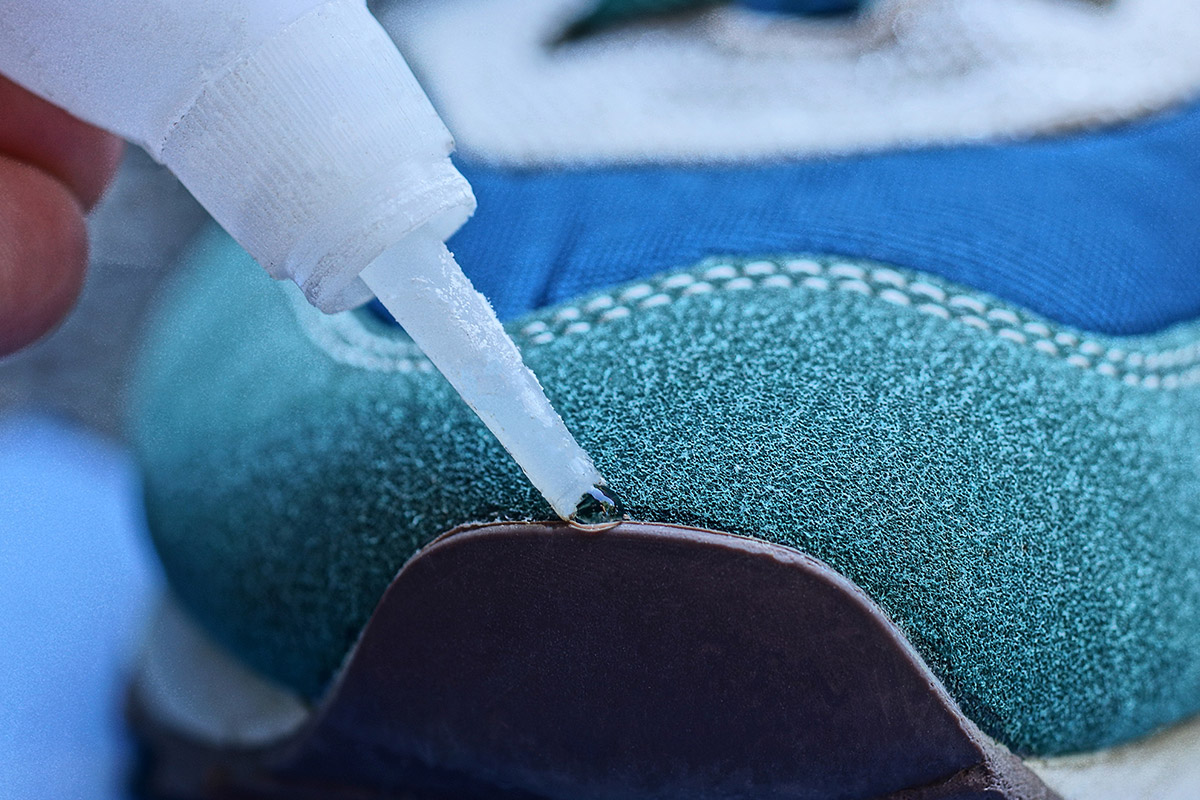 Adaptability
While you want to ensure your shoe glue works for your shoes, see whether it can be utilised to fix other home issues. Most adhesives dry out quickly, so a versatile item will ensure you get the most out of your bond. You should also consider versatility while assessing shoe damage. Some types of shoe glue can adhere to many materials but may not be strong enough for extensive repairs. Always refer to the manufacturer's instructions for recommended materials.
How To Correctly Use Shoe Glue
Surface preparation is crucial. Clean dirt and old adhesive residue from the surfaces, degrease with acetone, perfume, or alcohol, and wipe thoroughly with a dry cloth.
Spread the glue in a thin layer of 1-2 mm and allow it to cure for several minutes.
Allow the glue to be adequately absorbed until it becomes almost invisible.
Align the surfaces and position them under a press, holding the glued areas in place with clothespins.
Remove any extra glue.
Observe fire safety precautions as shoe glue is explosive.
Keep the shoes away until completely dry. Depending on the glue and material, the final drying may take anywhere between three hours and a day.
How Love Your Shoes Can Help
While most glueing jobs are straightforward, a DIY repair may not always work. For instance, the smaller traction surface makes it more difficult to adhere the upper to a honeycomb outsole. In such an instance, the area must be enlarged utilising a variety of fillers (for example, micropore trimmings). The surface is then coated with a sealer, ideally, one that is transparent. After the sole has dried, it is degreased and bonded. These extra steps may need the touch of a specialist. You may also want to consider the worst-case scenario: will a DIY botch-up cost you dearly? Designer shoe repairs, for instance, are best done by a specialist.
Love Your Rug has extensive experience in shoe cleaning, shoe repair, and footwear colour restoration. We can assess the damage and give you a competitive solution that saves you time, effort and money. Fill out our online quote form and let us know what you need.