Expert Shoe Repair Services in Canada
Highly Skilled Cobblers in Ontario
Regardless of the brand or type, all shoes are vulnerable to regular wear and tear. Instead of tossing your shoes away and buying a new pair, getting professional shoe repair services is the most cost-effective and environmentally-friendly option.
Our shoe repair services include
Professional Shoe Cleaning Services
Love Your Shoes is proud to offer expert shoe-cleaning services at affordable prices. Our shoe-cleaning professionals are trained to use advanced methods and industry-grade equipment to clean your shoes efficiently.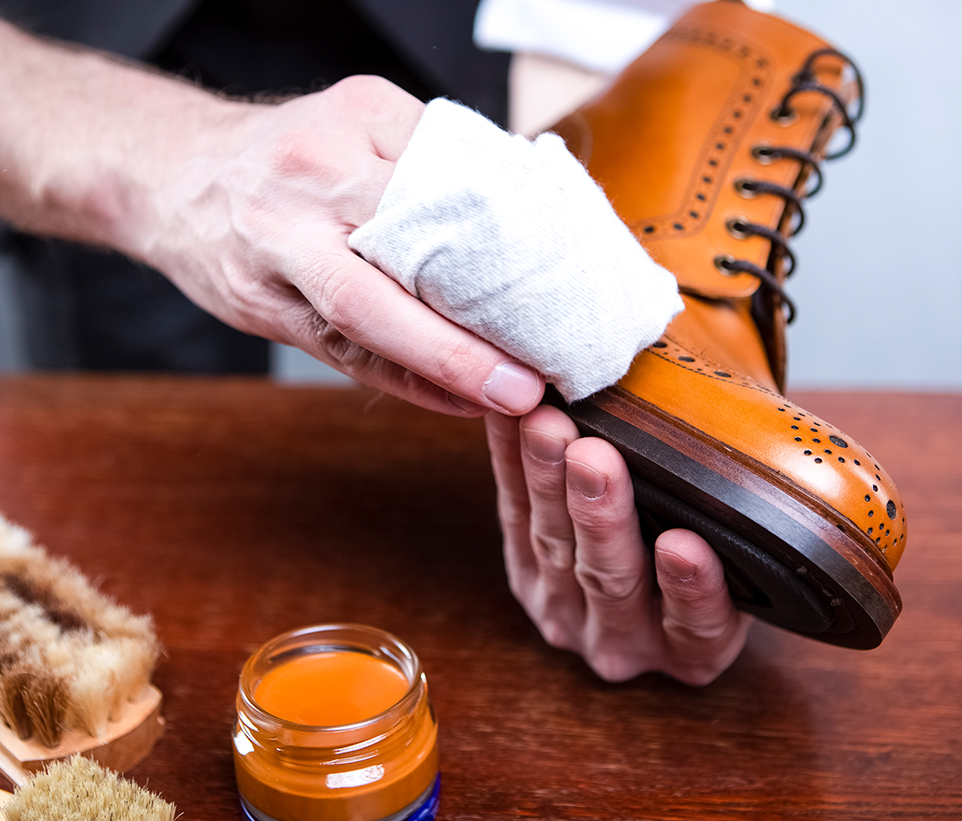 Maximize the longevity of your boots and shoes with Love Your Shoes' expert shoe and boot cleaning service. We will revitalize your sneakers, heels, suede leather, and UGG boots to make them look, feel, and smell better than ever!
Our shoe cleaning services include shoelace cleaning, in-sole cleaning, shoe lining cleaning, and exterior shining.
Our experienced cobblers have extensive experience in professional shoe polishing.
We will diligently remove scuffs, scratches, and imperfections from your shoes and make them shine vibrantly. Our shoe polishing services include: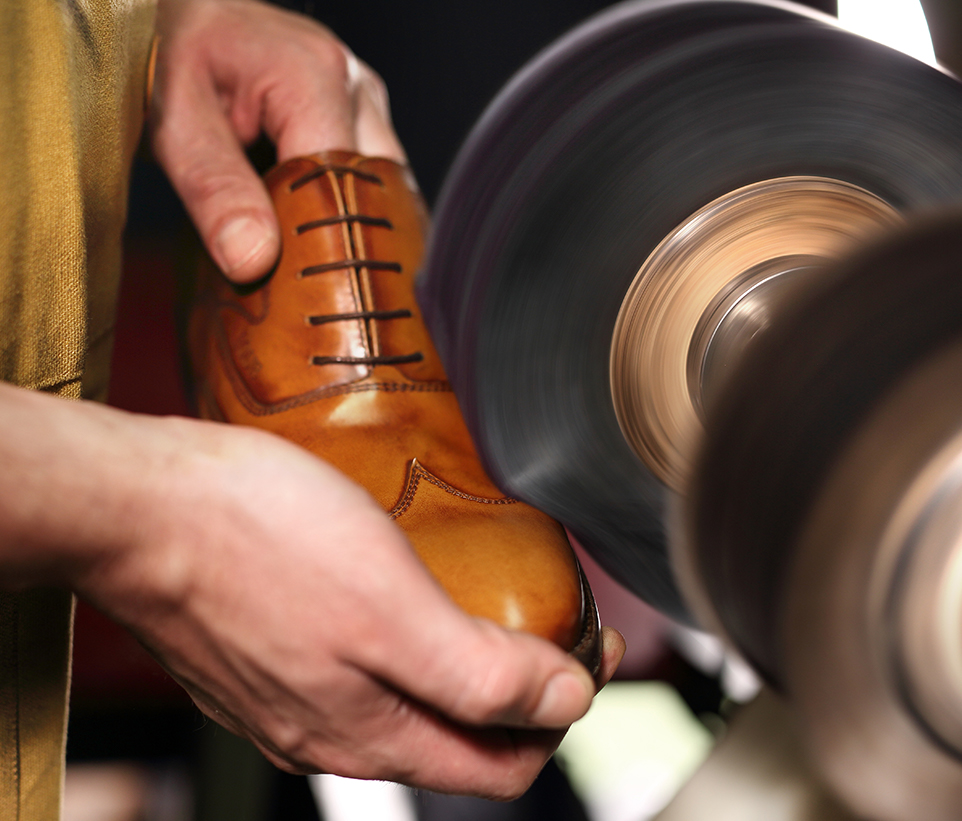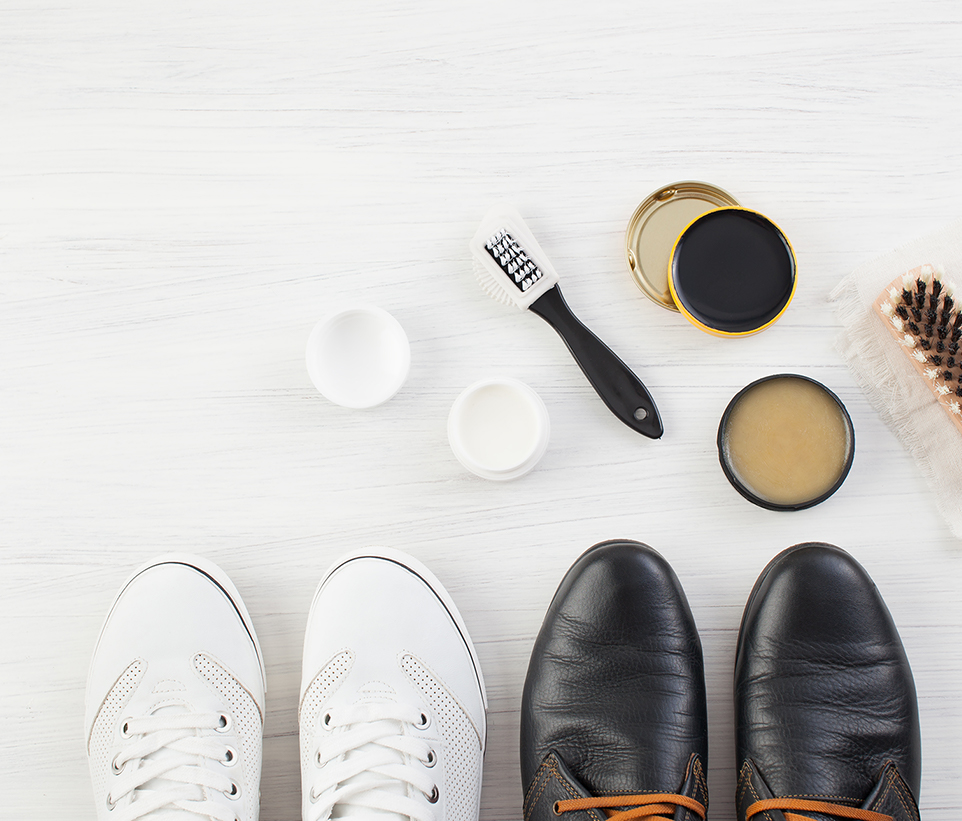 Love Your Shoes will remove stains and deodorize your favourite shoes and boots. Canadian winters can be brutal on your footwear. Protect your shoes from harsh stains with our shoe stain removal service. We'll save your shoes from salt stains, snow, and water damage. 
If you notice unpleasant odours in your shoes, it's best to get our professional deodorizing service. 
We will not only eliminate the unpleasant smell but also remove all the bacteria and fungi from your shoes to improve hygiene and ensure the odour does not return.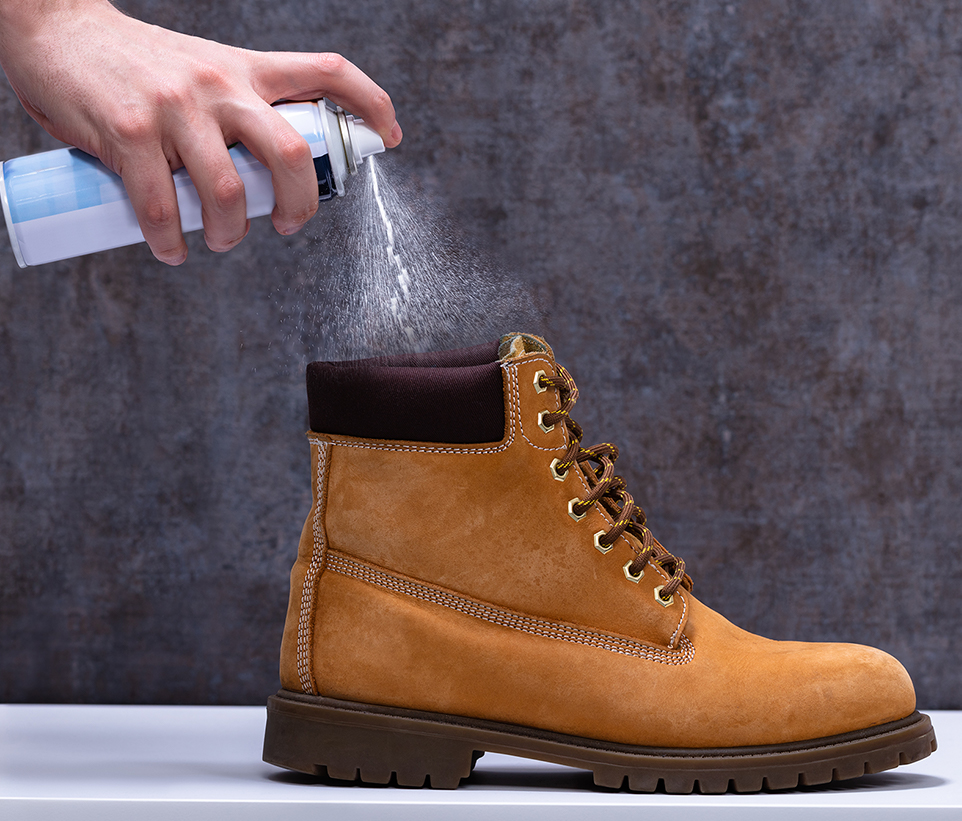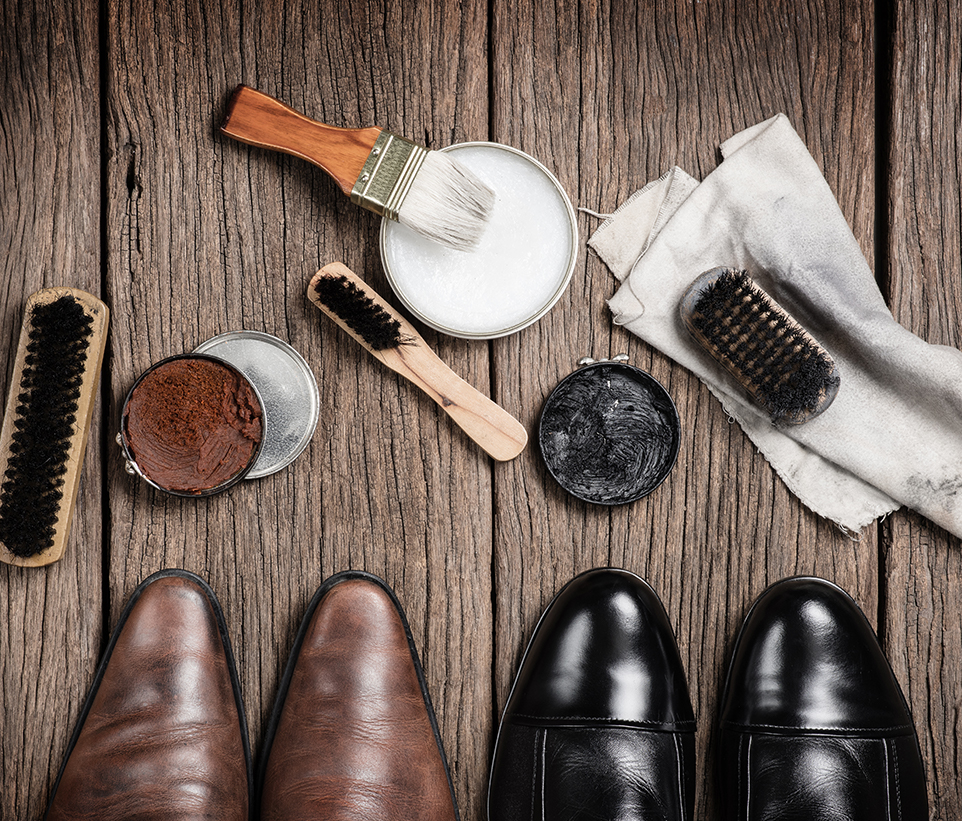 Shoes are a reflection of your personality. This is why we provide premium mirror shining services at Love Your Shoes at affordable prices.
When we're done with your dress shoes, you'll be able to see yourself in the reflection. Make a great first impression with gorgeous shiny shoes!
Quality Shoe Restoration Services
Extend the lifespan of your favourite shoes with our professional shoe restoration services. We use specialized methods and quality tools to provide top-quality results without breaking the bank. 
Our shoe restoration services include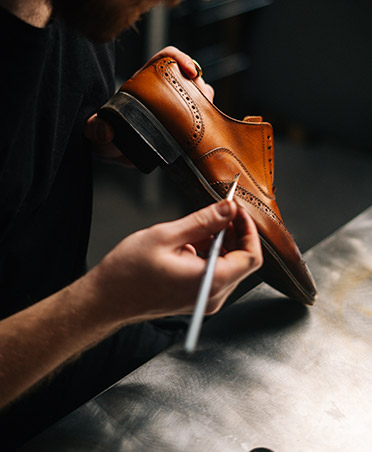 Shoe Re-dyeing
Revive your worn-out and faded shoes with our shoe re-dyeing services. Our shoe restoration experts will make your old shoes look vibrant, fresh, and new without breaking the bank.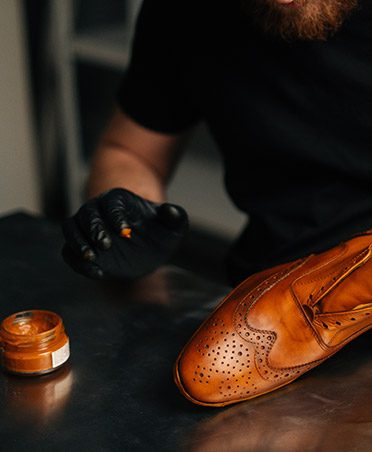 Exterior Waxing
Our exterior waxing process involves using a combination of wax and polish to cover cuffs, seal and protect the leather on your shoes. This will add extra shine, giving the illusion that it's brand new.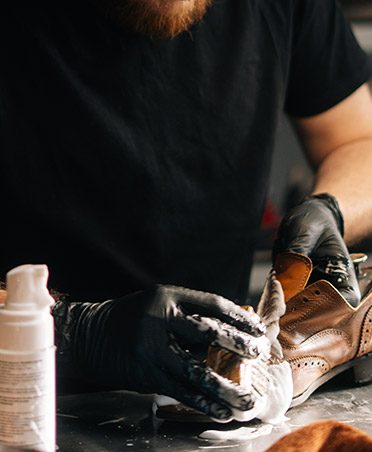 Smoke Removal
We can effectively eliminate smoke odours from your shoes with our tried and tested cleaning methods. We will ensure that your shoes are fresh with no lingering odours.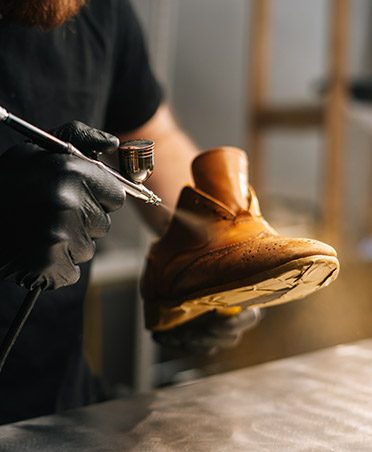 Waterproofing
Protect your shoes from moisture with our shoe waterproofing service. We will apply a special coating that can improve the durability of your shoes and their ability to repel moisture.
ENJOY FREE PICKUP & DELIVERY FOR ORDERS OVER $75
Call Now to get a Shoe Repair or Cleaning Quote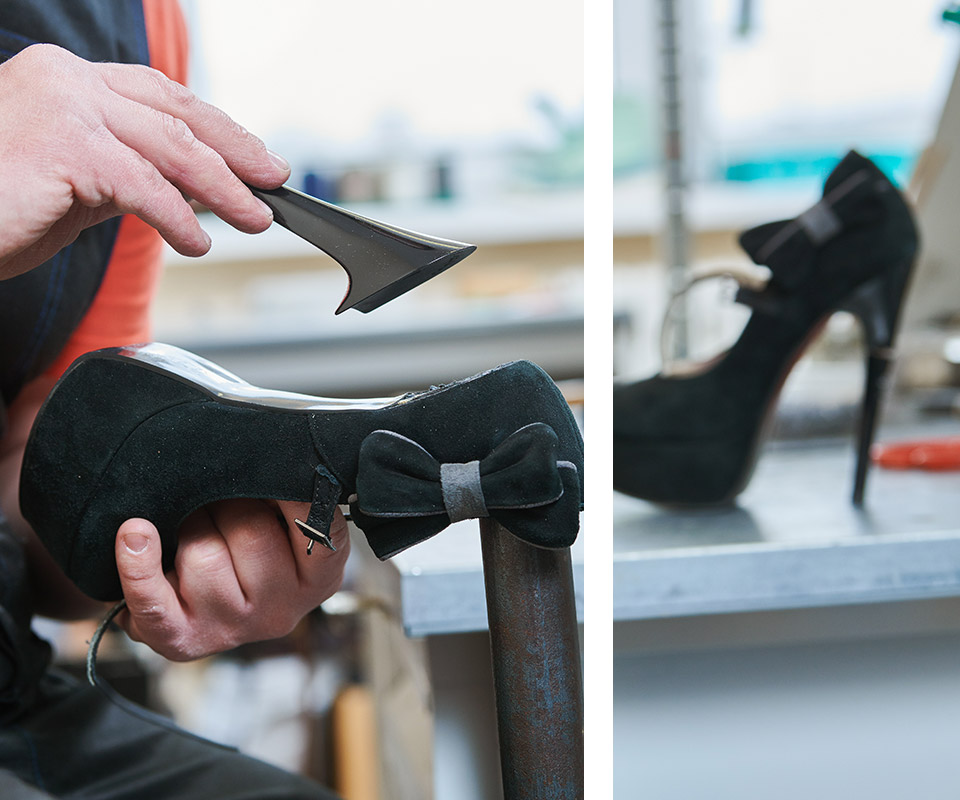 100% SATISFACTION GUARANTEED
Heel Repair Toronto
Make your heels look just as incredible as the first day you bought them by getting them professionally cleaned by the experts at Love Your Shoes. 
Cleaning your designer-brand heels will not only make them look brand new but will also make them last longer. We recommend bringing your footwear in for a deep clean regularly if you want to maximize its longevity.
Whether you own the iconic Louboutin red-soled heels, Valentino pumps, Dior J'Adior Slingback, Louis Vuitton Silhouette Pump, or Chanel Cap-Toe Slingbacks, our heel repair experts can restore your favourite branded heels. 
Some of our heel repair services include:
Designer Shoes Cleaning and Restoration Toronto
Love Your Shoes cares for all your footwear. Instead of tossing away your favourite sneakers that have begun to look less new, leave them with our experts. We'll bring life back to your sneakers and add the pep back to your step! 
We have the skills and expertise to ensure your footwear is in tip-top shape and well-protected. On top of our staff's high experience, we have invested in the best shoe cleaning products and have perfected the shoe cleaning process. 
Love Your Shoes can service any shoe fabric, from canvas to leather, suede and nylon. You can trust us to breathe new life into your shoes because we Love Your Shoes!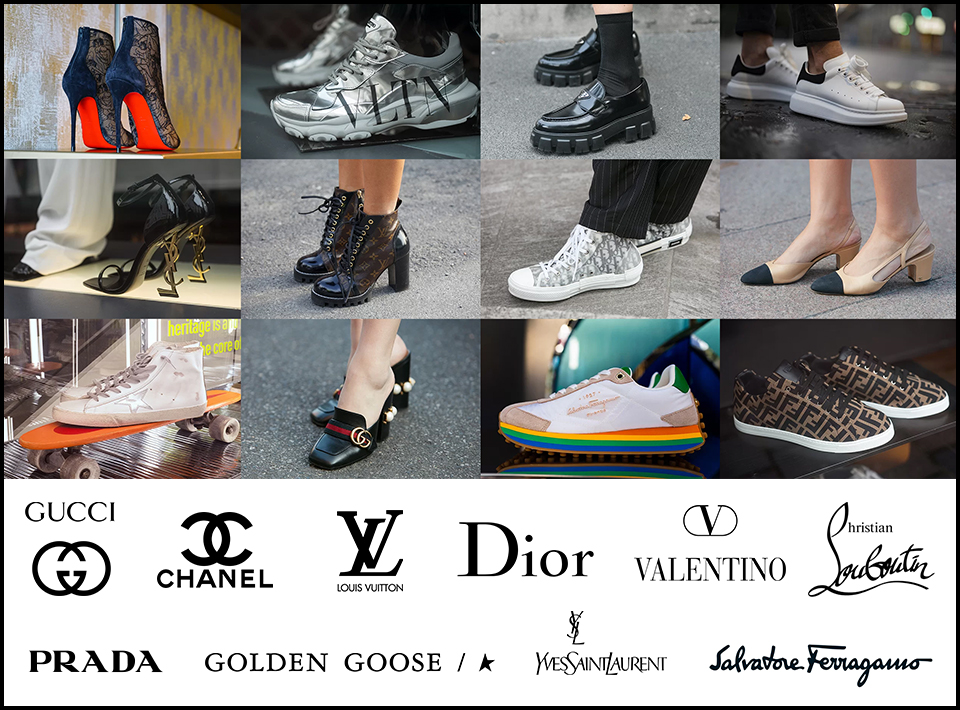 So You Can Put Your Best Foot Forward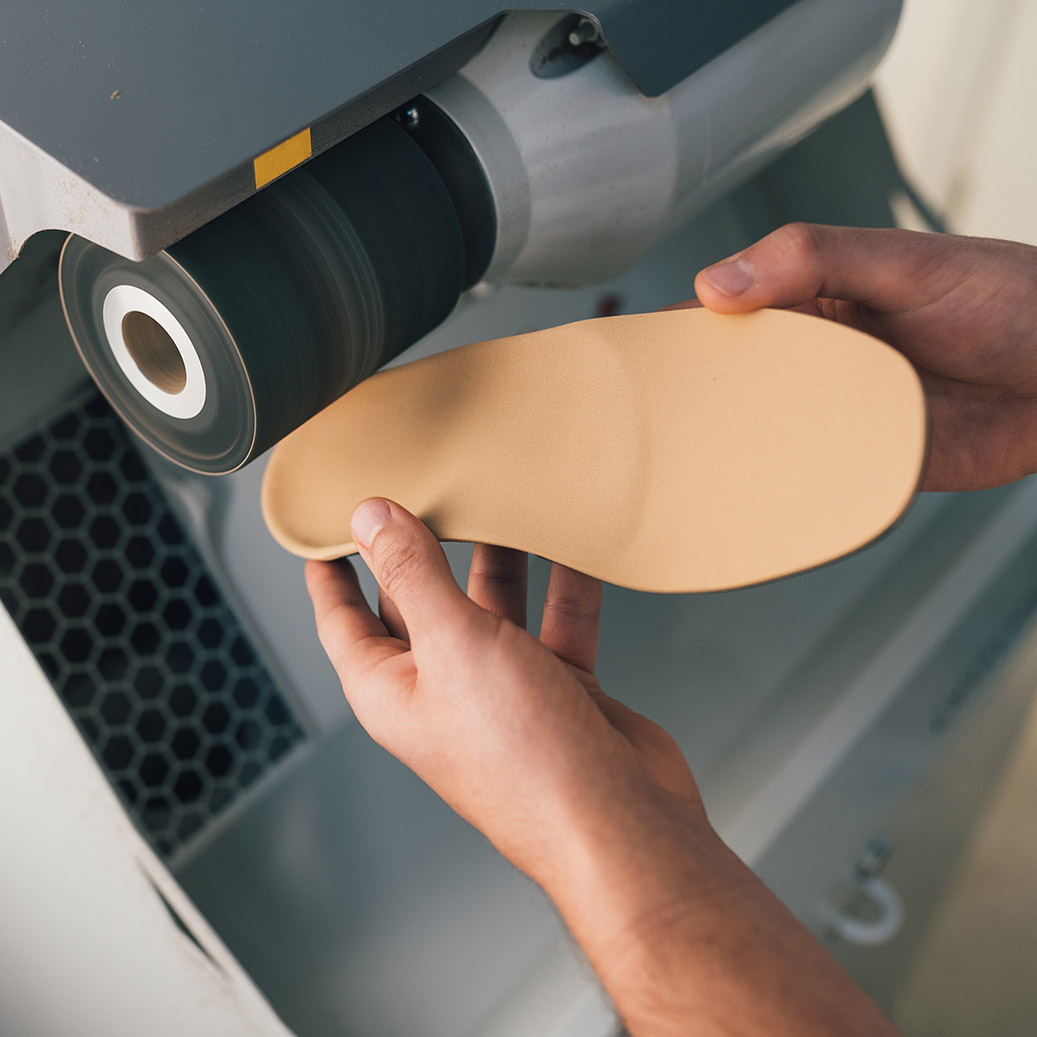 Insoles may accumulate dirt, sweat, and bacteria, resulting in unpleasant odours and hygiene issues without regular cleaning. 
Through meticulous cleaning and deodorizing, our insole cleaning process effectively removes unpleasant odours by directly addressing the main issue. 
Our in-sole cleaning includes the following services: 
Insoles Orthotic Top Sheets Replacement
The orthotic top sheets of your insoles can get worn out and damaged over time. We will replace the orthotic top sheet of your insoles with a more durable and supportive top to improve overall foot comfort and support. 
Insoles New Custom-Made Patches 
We also provide new custom-made patches for insoles to address individual foot issues. Our custom insole patches will be tailored to your foot shape, arch type, and specific needs.
An outsole is the bottom part of your shoes that directly touches the ground. We wear our shoes every day, which makes outsole damage unavoidable. 
Your outsoles are prone to regular wear and tear, exposure to external elements, and extreme temperatures. But don't fret; our outsole repair services will make your irreplaceable vintage heels or rare sneakers look as good as new in no time.
We provide the following outsole repair services:
Outsole Patching
Walking around with a hole or puncture in your sole/s can be uncomfortable. 
Outsole patching helps bring back the pep in your step by covering and reinforcing the damaged area with rubber or other materials that match the original sole. 
Outsole Stitching
Some shoes and boots, especially those made of leather, need to be stitched rather than glued to repair them properly. 
Using shoes with loose outsole stitches can accelerate wear and tear in addition to causing discomfort. Our professional cobblers will expertly re-stitch the outsole of your shoes and revive them.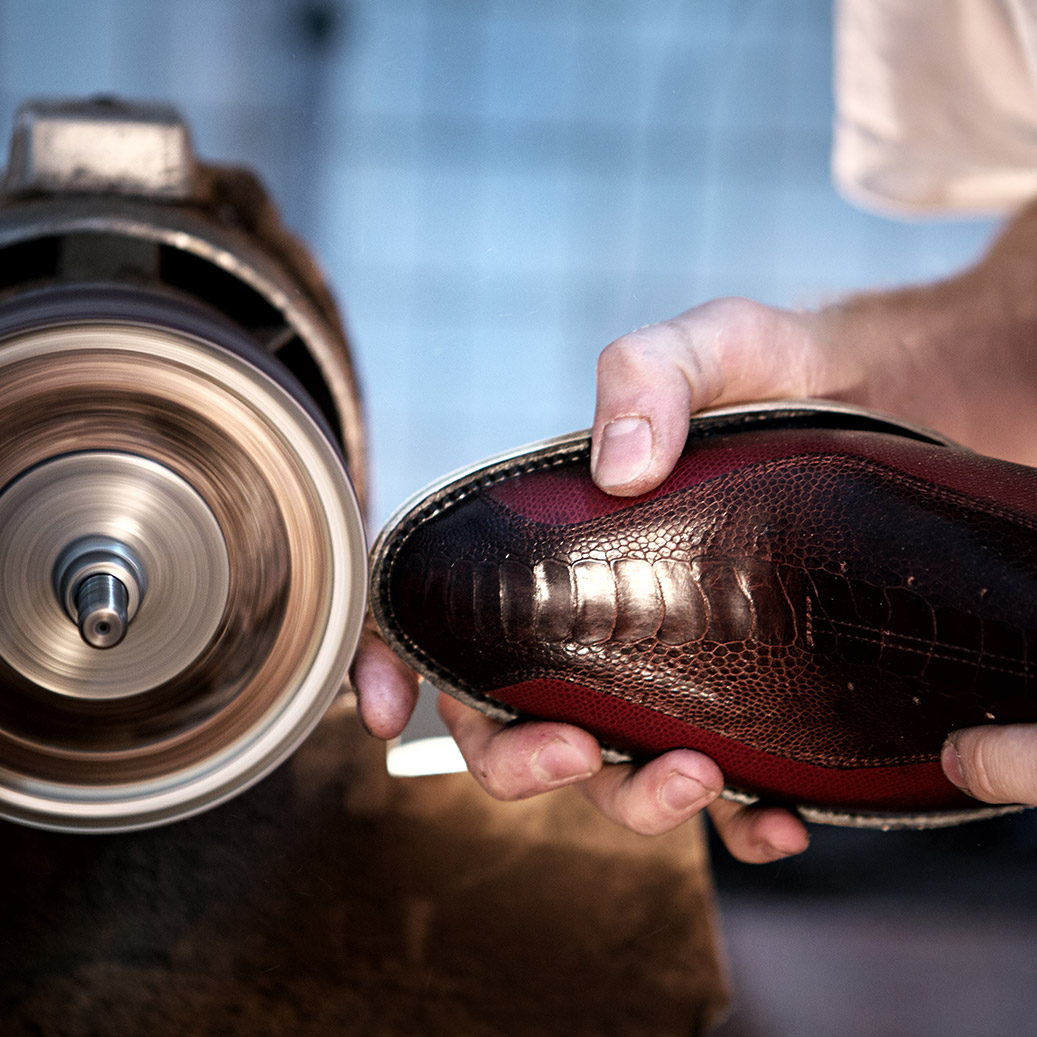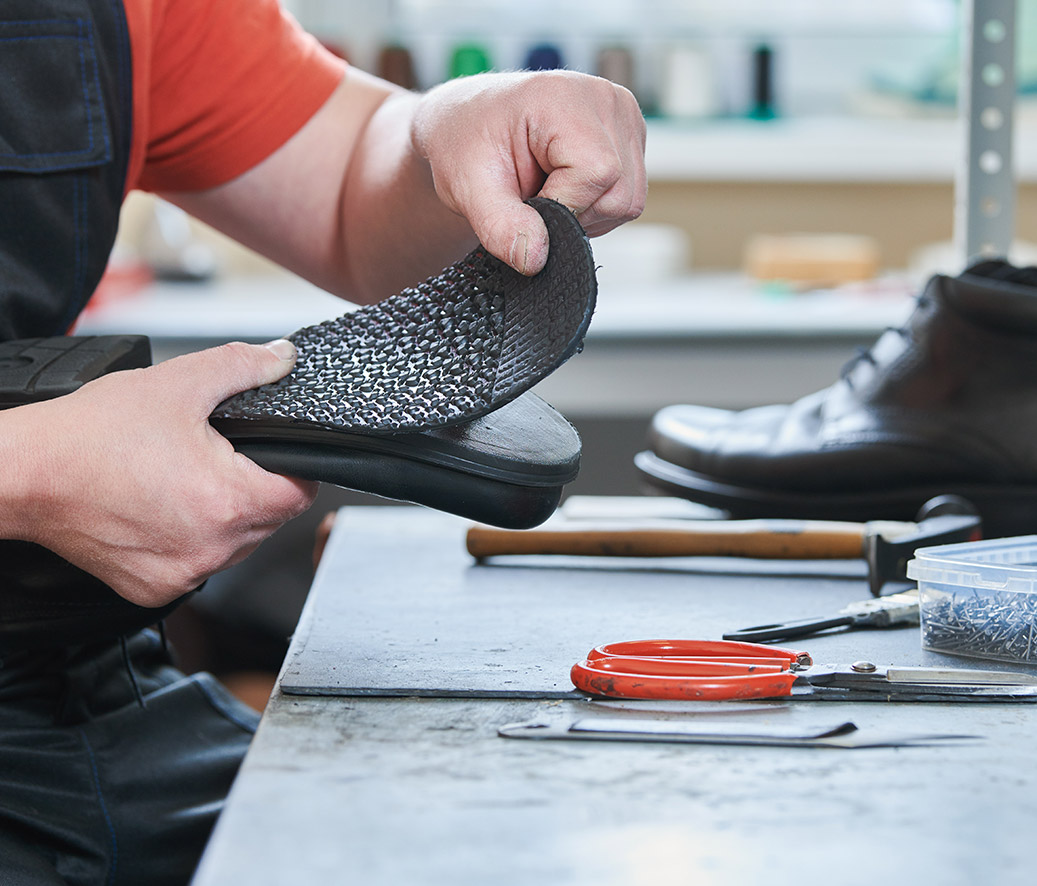 If your shoe soles are excessively worn out and damaged beyond repair, a sole replacement service can help revive your frayed and dilapidated shoes without breaking the bank. 
Our experienced cobblers will meticulously replace your shoes' soles and ensure it seamlessly blends and attaches properly to your shoes. We provide sole replacement services for all kinds of shoes, including:
Affordable Casual Shoes & Sneakers Restoration Services
Love Your Shoes cares for all your footwear. Our specialized sneaker restoration process includes cleaning, repairing, and restoring laces and soles. We bring life back to your sneakers!
Shoe Colour Matching and Restoration
Let us transform your favourite footwear with state-of-the-art equipment coupled with high-quality colour restoration products – at no compromise. 
Don't wait any longer for your shoe colour to diminish; we guarantee your satisfaction every time. Our expert cobblers can colour-match any leather, plastic, vinyl, and some suedes.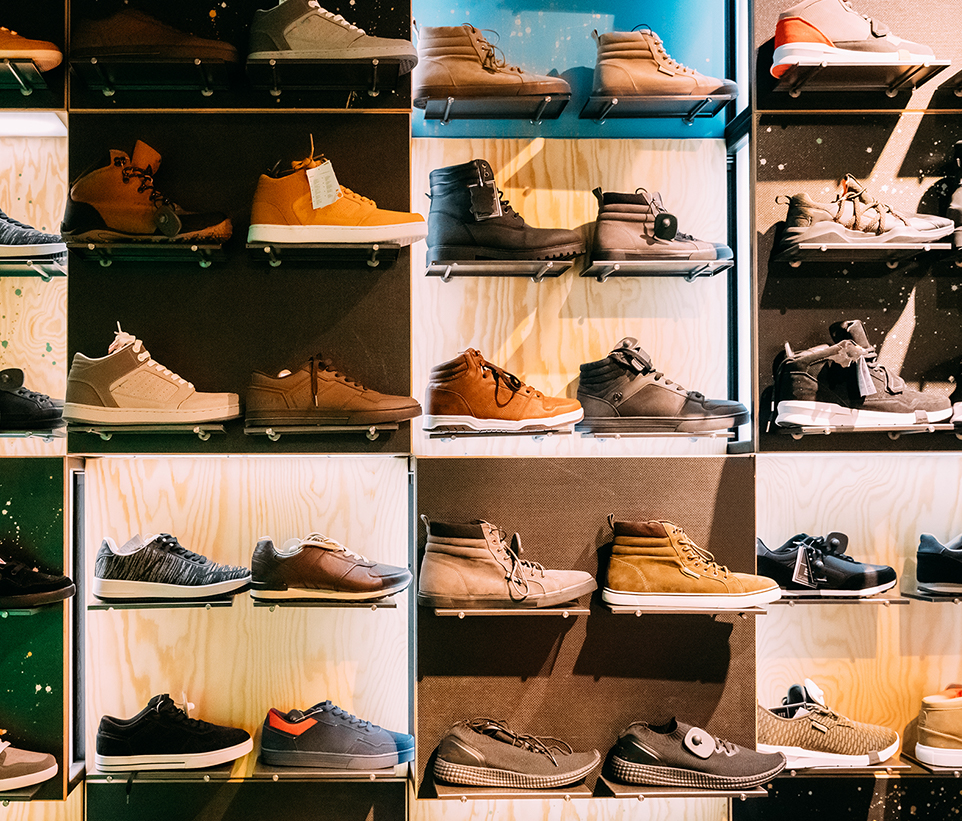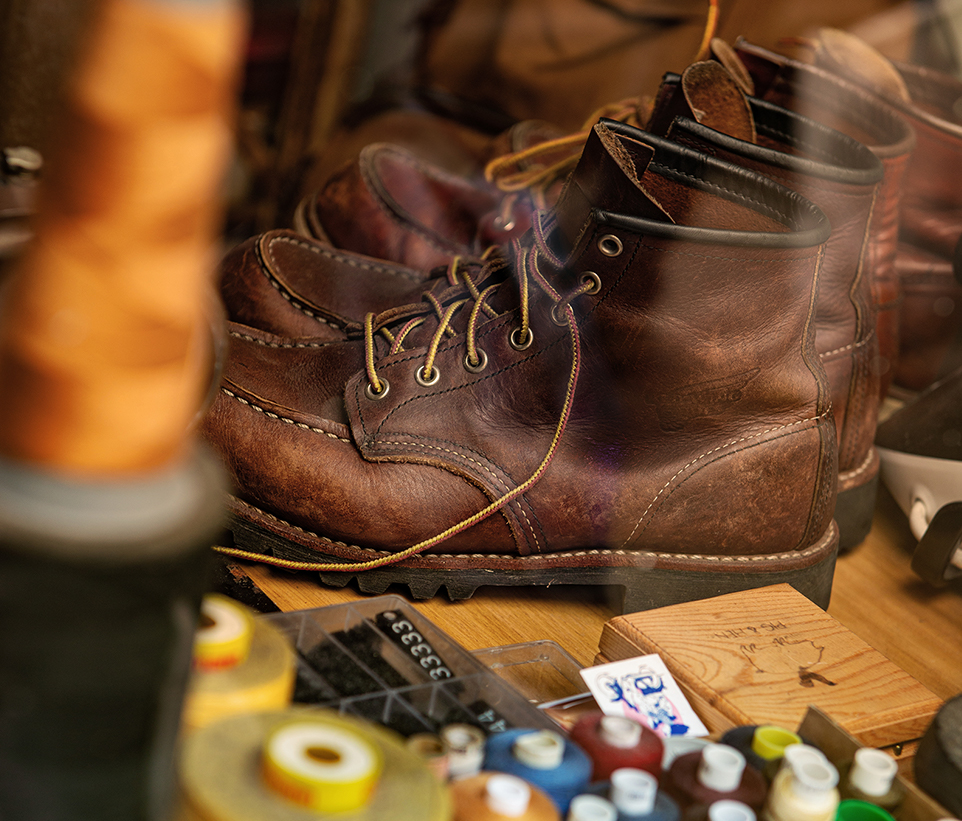 Make Every Step Sustainable
Love Your Shoes' Eco-Conscious Shoe Repair Services in Toronto
Save your shoes from going to the landfill by handing them off to Love Your Shoes' shoe repair experts. Our team can handle all shoe and boot repairs as well as the following specialty shoe repair services:
Best Shoe Cleaner in Toronto
When Love Your Shoes cleans your shoes, we won't just improve their appearance; we'll eliminate off-putting odours and condition your footwear to protect them from future wear and tear.
We use the best methods for deep-cleaning your shoes to make them look good as new.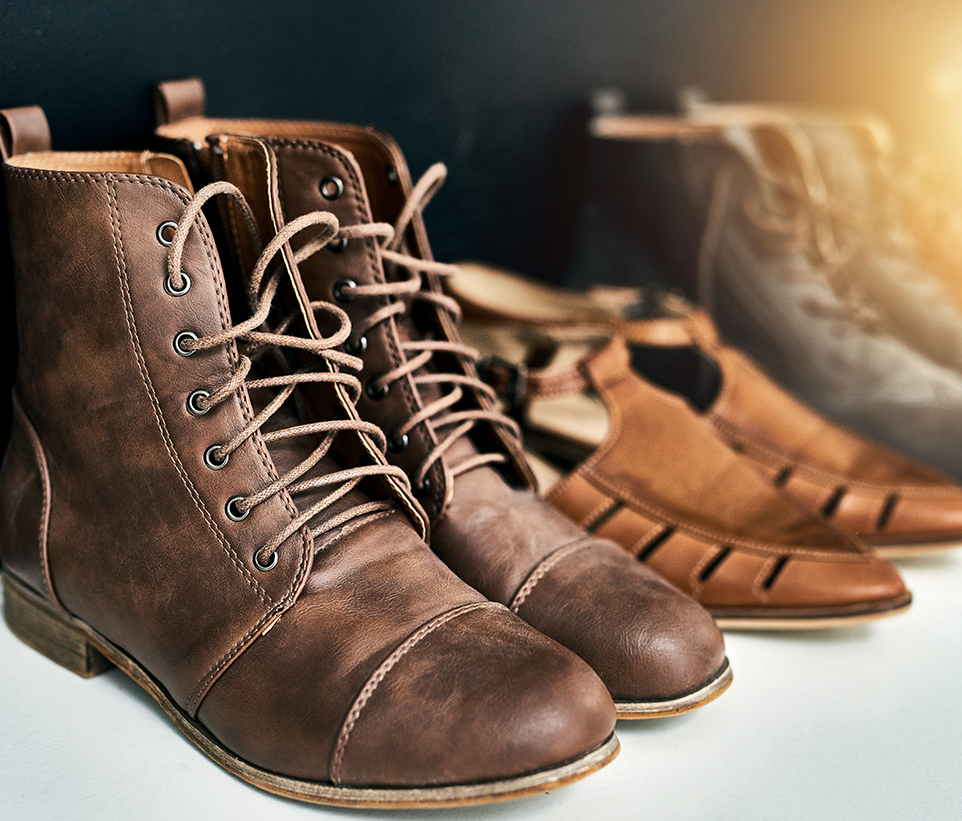 Love Your Shoes' talented shoe repair team has been fixing footwear since 1987. You may think your shoes are damaged beyond repair but contact us, as no job is too complicated. 
We Love Your Shoes, so we appreciate how crucial it is to keep your footwear looking, smelling, and feeling magnificent. Our shoe repair experts in Toronto & Etobicoke will repair your shoes with care and meticulous attention to detail.
Call Now to Get a Shoe Repair or Cleaning Quote