Toronto's Top Shoe Colour Restoration Service
Refresh Your Shoes with Our Shoe Colour Restoration Services in Toronto
Don't throw away your faded and worn-out shoes! At Love Your Shoes, our shoe colour restoration experts can restore your favourite sneakers, boots, & leather shoes and make them look and feel brand new! 
We can colour-match all types of shoes, including leather, vinyl, and suede. 
We'll transform your shoes and guarantee quality results at competitive prices.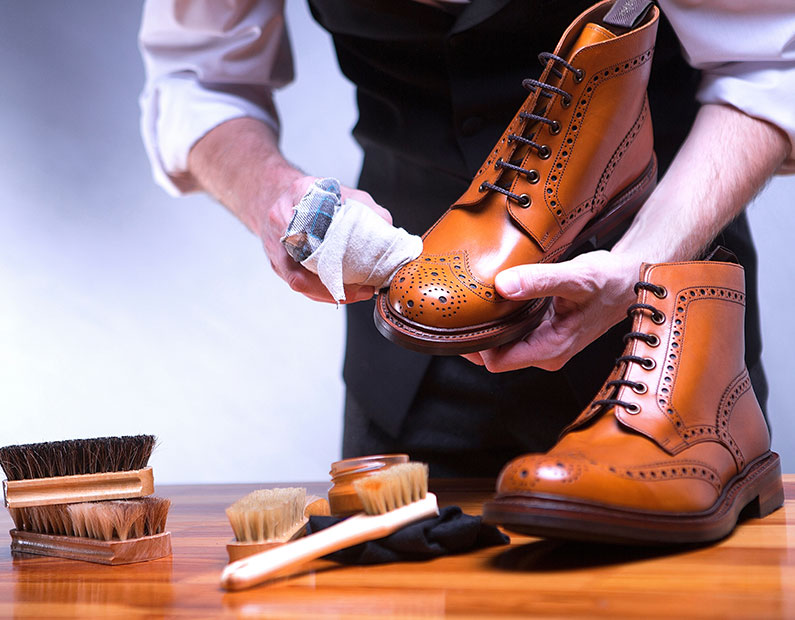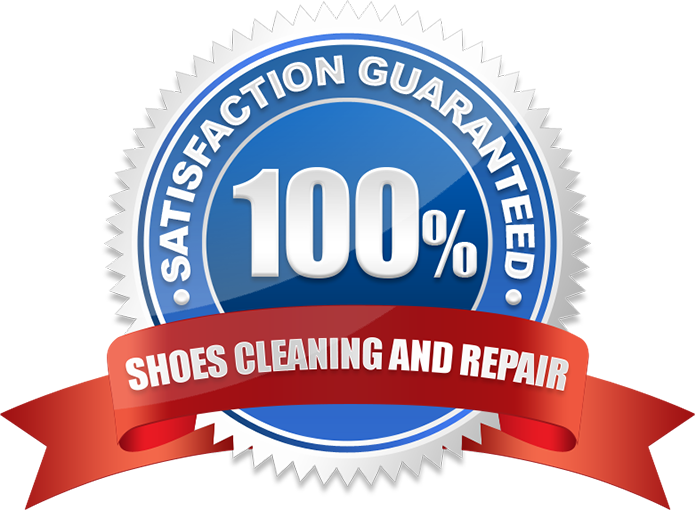 100% Customer Satisfaction Guarantee
Love Your Shoes has been providing shoe care services throughout Toronto, North York, Etobicoke, Scarborough, Vaughan and other major Canadian cities since 1987. 
All of our shoe repair, cleaning, and shoe colour restoration services are backed by our 100% satisfaction guarantee.
If you are unsatisfied with the result of our shoe colour restoration service, we will re-service you for free!
Types of Shoes We Restore in Toronto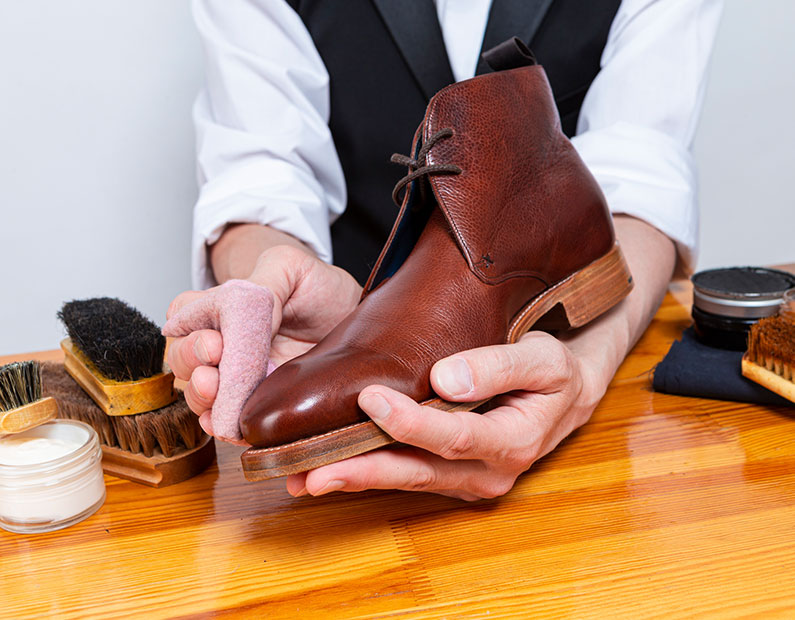 Leather Shoe Colour Repair in Toronto
At Love Your Shoes, we provide leather shoe colour repair services for all types of leather shoes. 
Whether you need to restore your brown leather shoes or black leather boots, we are equipped to restore your leather shoes to their original condition. 
We utilize specialized dyes and polishes and have developed the best techniques to not only enhance the colour of your leather shoes, but to extend its lifespan as well.
Suede Shoe Colour Restoration in Toronto
Although suede shoes have earned a reputation for being one of the most difficult shoes to clean & maintain due to their unique texture. 
At Love Your Shoes, we can re-dye your suede shoes brown, navy blue, black, or even dark green without compromising the quality and breaking the bank. 
We ensure to revive your favourite suede shoes with our professional suede shoe colour restoration service.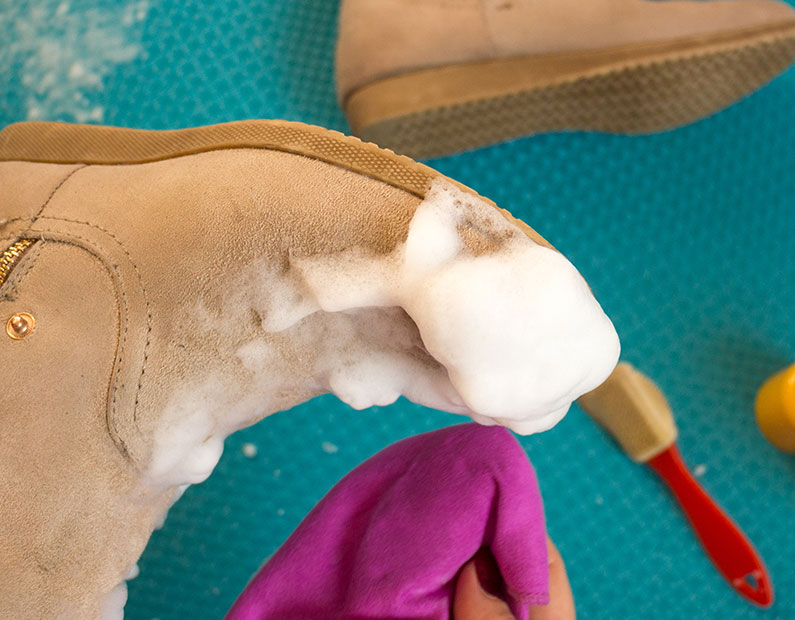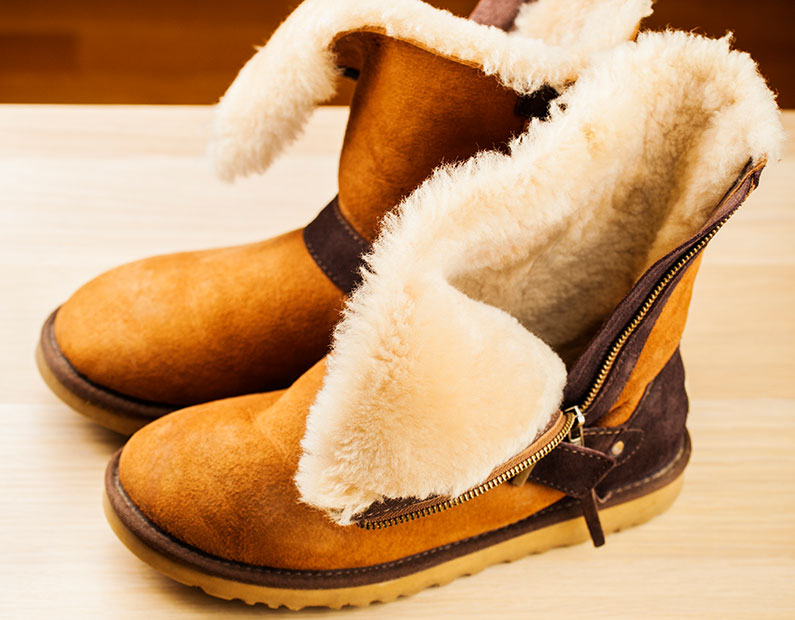 Ugg Boots Shoe Colour Restoration in Toronto
Harsh weather conditions and regular wear-and-tear can take a toll on your Ugg boots, resulting in a faded colour. 
At Love Your Shoes, we will pump colour back into your Ugg boots with our special colour restoration formulation. 
No need to worry about the dye rubbing off on your clothes or the material of your shoes getting compromised.
Designer Shoe Colour Restoration in Toronto
Most people consider their designer shoes as an investment. Maintain the elegance and appeal of your designer shoes with our designer shoe colour restoration service. 
We can colour-match and dye all designer shoe brands, including: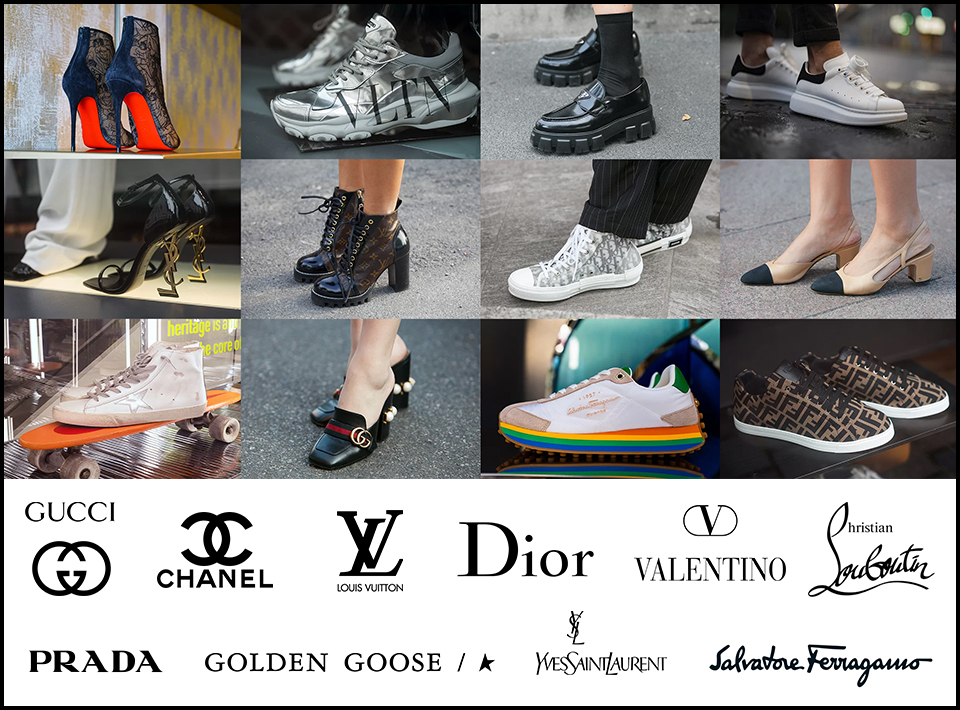 Our Shoe Restoration Process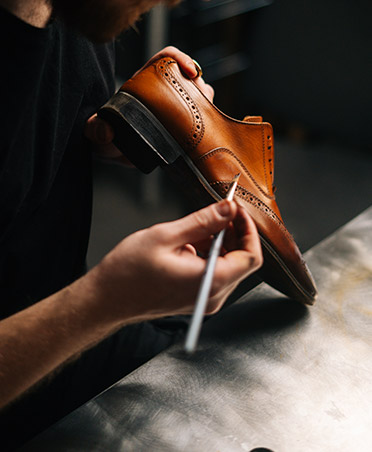 Shoe Re-dyeing
Say goodbye to worn-out shoes with our shoe re-dyeing services. Our skilled restoration team will make your favourite pair look vibrant, fresh, and new at affordable prices.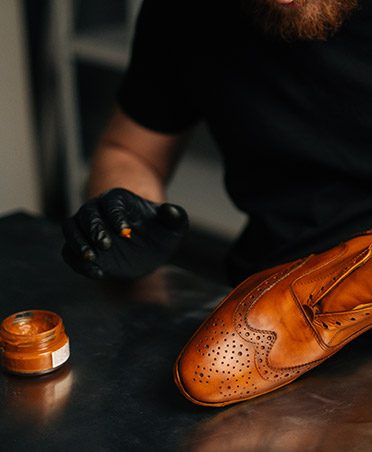 Exterior Waxing
Protect your leather shoes better with our exterior waxing process. We utilize a combination of wax and polish to cover cuffs, seal, and extend the life of your leather shoes and ensure that they look as good as new.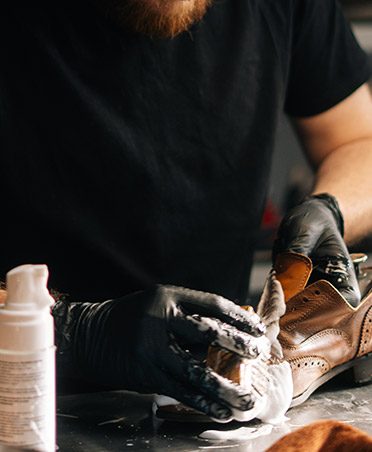 Smoke Removal
Trust our expert cobblers to effectively eliminate unpleasant smoke odours from your shoes with our tried and tested smoke removal service.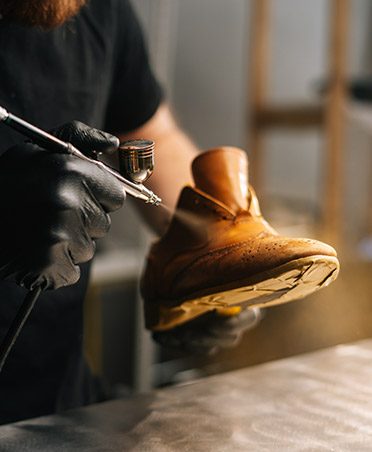 Waterproofing
Our shoe waterproofing service is designed to protect your footwear from moisture, applying a special coating that augments both longevity and water resistance.
Read What Our Customers Are Saying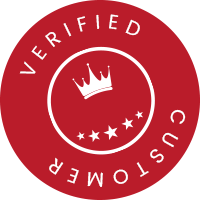 sanjay tiwari
2 months ago
best shop for leather repair and quality work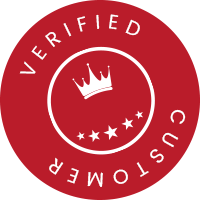 Apryl Henry
2 months ago
I walked into Loveyourshoes to have my roller-skates, that I had ruined, repainted. Tony immediately took my skates to see if he would be able to complete my request professionally and to my satisfaction. Tony repaired and repainted my skates, with some added touches, right there and then!! Tony ...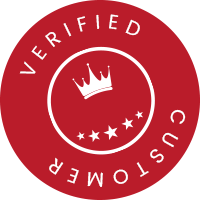 Kylie L
2 months ago
Michael is a master at his craft! Highly recommend him and the entire Love Your team. Super efficient and professional. Will be back!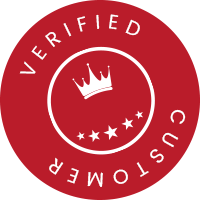 Suraj suraj531
5 months ago
superb, everything is so perfect they do. I love the staff and michael the shoe guy. He is so good in repairing and restoring the broken things.
Benefits of Getting Professional Shoe Colour Restoration Services
It's more cost-effective than purchasing new shoes.
It promotes sustainability as it extends the lifespan of your footwear, eliminating the need to buy a new pair and possibly reducing waste.
Professional shoe colour restoration services enable you to customize the look of your shoes.
Unlike DIY shoe colour restoration, professionals have all the necessary equipment and tools to do it properly.
Save time and ensure comfort by allowing the shoe colour restoration experts at Love Your Shoes to handle the rest for you.
More Shoe Restoration Services in Toronto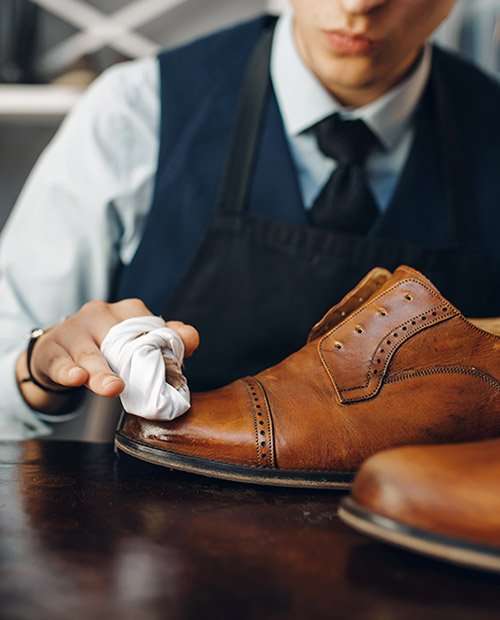 Shoe Colour Restoration and Colour Matching
Have your shoes lost their original charm? We can help! At Love Your Shoes, we specialize in colour-matching leather, vinyl, plastic, and some suedes to restore your shoes to their former glory. Reach out to us today for more information.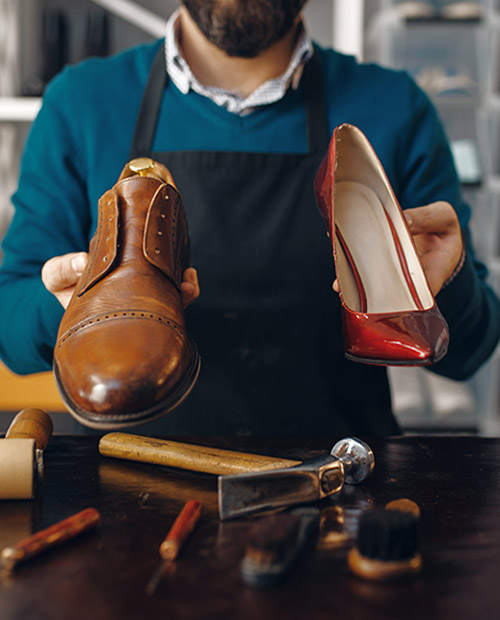 Designer Shoe Cleaning
Don't replace your favourite designer shoes just yet! We can expertly restore your precious designer shoes with our professional shoe-cleaning service and make them look and feel good as new!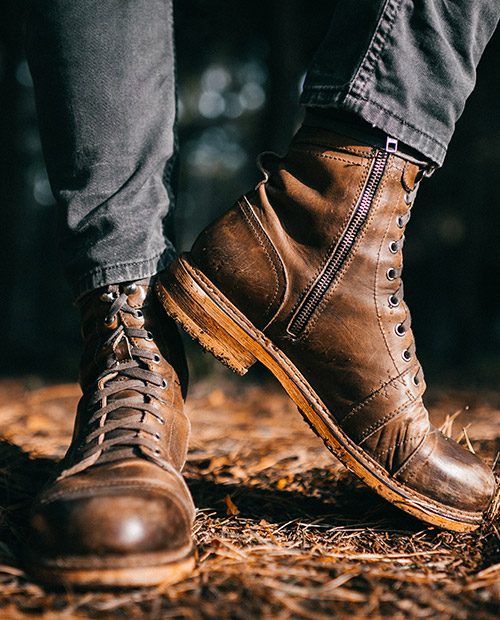 Shoe Hardware Replacement
Worn out buckles and zippers? It can be frustrating to find the exact shoe component you need, which is why our replacement services extend to eyelets, fast hooks, D-rings, and other shoe components.
Revive Your Shoes With Our Shoe Colour Restoration Service
Transform your worn-out shoes and bring back their original colour and charm with our top-notch shoe care solutions. Connect with one of our skilled shoe specialists today for a complimentary, no-obligation quote.