North York's Leading Shoe Repair Company
Highly Experienced Shoe Cobbler in North York
Since 1987, we have been using cutting-edge methods and equipment to clean and repair shoes, sneakers and boots. Our shoe restoration services ensure to provide superior results than any other cobbler in North York. We are great at what we do and back up our service with a 100% satisfaction guarantee. So, you can rest assured that your suede, leather and satin shoes are in good hands.
With our weekly pickup and delivery service, you can step out every week with clean and well-polished shoes. We approach every repair job and shoe cleaning in North York with utmost care and attention to detail. Our footwear experts specialize in the following professional shoe repair services: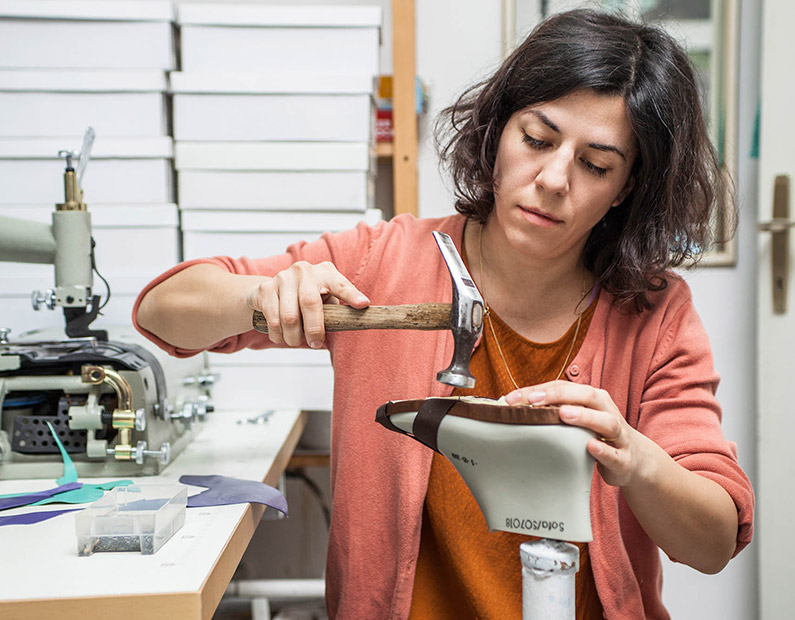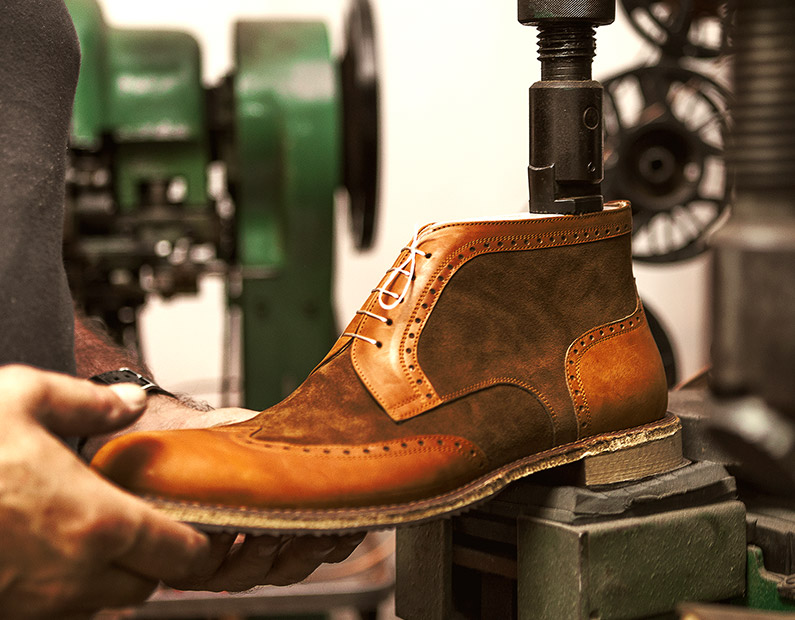 Men's Shoe Repair North York
SHOE RESTORATION EXPERTS
Love Your Shoes' trusted team of experienced craftsmen takes pride in providing men's shoe repair in North York. Whether it's a Chelsea boot, canvas, sneaker or brogue shoe, we use quality, eco-friendly cleaning and conditioning products to shine up your shoes after repair.
As the best shoe repair facility in the city, we also repair and replace men's damaged shoe soles, lace holes, Vibram rubber and more. Additionally, our cobblers in North York polish leather shoes, replace men's boot zippers and protect the shoe using our Love Guard technology that prevents weather elements from damaging the shoe further.
Women's Shoe Repair North York
PROFESSIONAL SHOE FIXER
Love Your Shoes experts specialize in repairing and restoring women's footwear. Whether your shoe heels are broken, or you have a torn boot, you can trust our expert shoe repair team to repair the damage and extend the durability of your most-cherished footwear.
Our talented cobblers handle buckle replacements, leather shoe repair, heel repair, boot polishing, sole replacement, leather stitches and much more. Any type of women's shoe is not too complicated for our team to repair. Furthermore, we also offer shoe stretching and dyeing services to enable you to enjoy your favourite footwear even after you have worn them for a long time.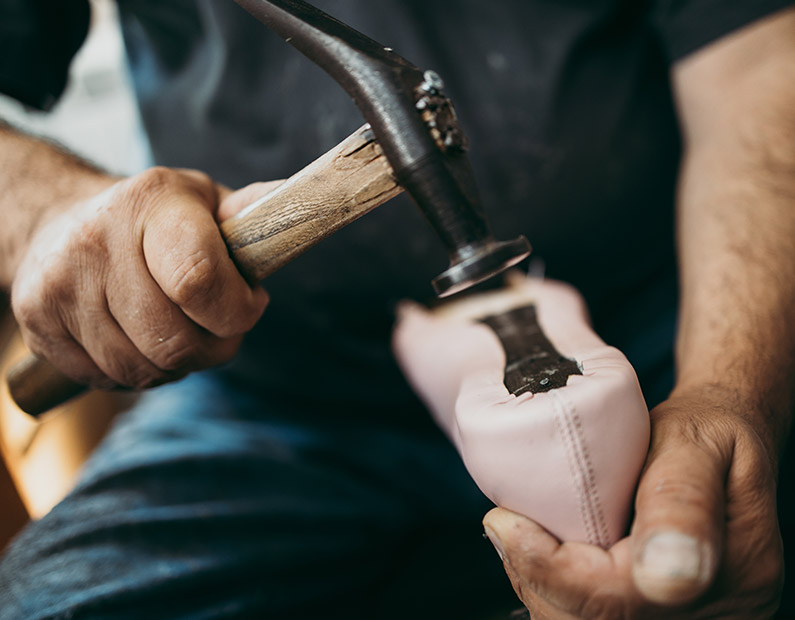 Get in touch with us to schedule a pickup at a time that is convenient for you. You can send us pictures of your footwear along with your desired service details to get our shoe repair quote. We 'Love Your Shoes' and will work to restore them to their original, clean and pristine state.
Why Choose Our Shoe Repair Services in North York?
Luxury Shoe Cleaning & Repair in North York
Give your designer kicks and high-end heels the treatment they deserve with our expert shoe cleaning and repair services in North York. Discover the difference today!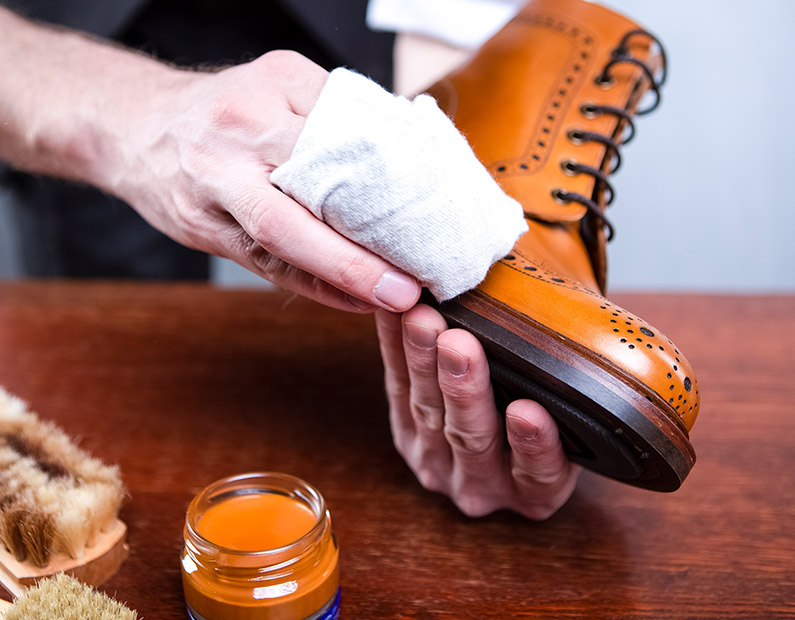 Boot and Sneaker Repair and Colour Restoration
Get in touch with our professional cobbler if you want to recondition your boots or need services for sneaker repair in North York. With years of shoe repair and colour restoration experience, we ensure our boots and sneaker restoration services will make your footwear look as good as new.
Love Your Shoes always recommends routine cleaning of boots and sneakers at our North York facility to help remove odour, stains, and discolorations that appear over time.
Air Jordan Repair North York
Air Jordans by Nike are some the best-selling shoes and the favourite of many. However, with regular use, these can undergo wear and tear. If you are looking for professional services that repair Jordans, Love Your Shoes is your answer! We specialize in Air Jordan cleaning, stitching, sole replacement and further restoration.
Whether you are looking for Air Jordan 1 repair or any other Jordan restoration services, contact us today, and we will help you get your favourite sneakers back to their pristine state.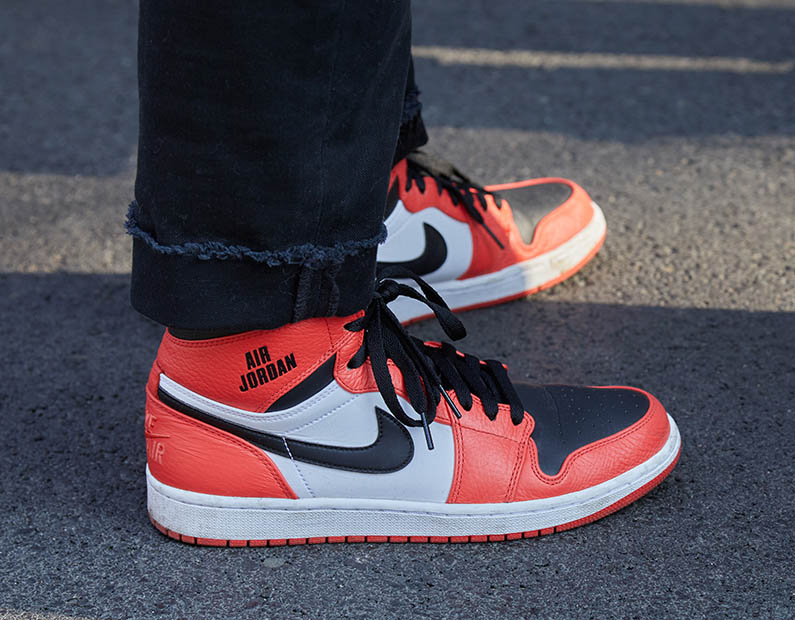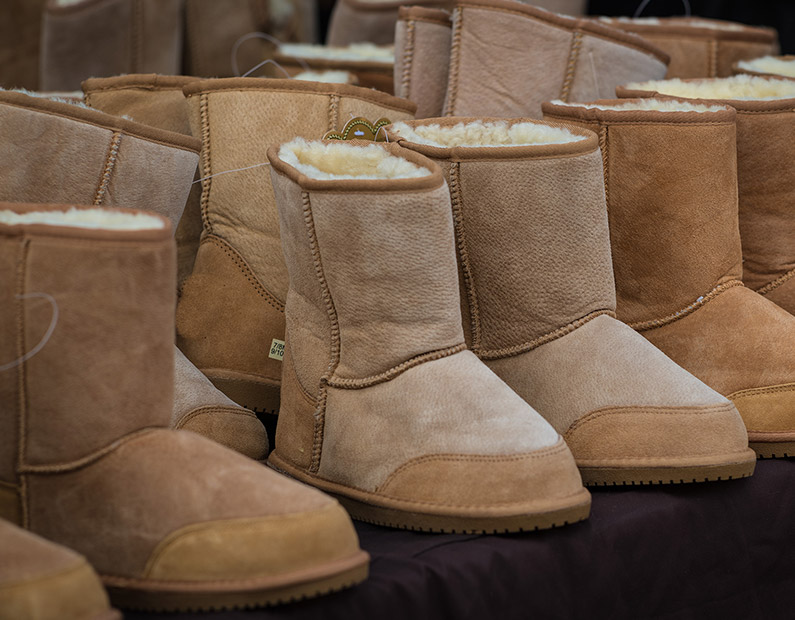 Trusted UGG Cleaners in North York
Using the right leather and shoe care products, our professional boot repair team can thoroughly clean, remove stains and help protect your UGG boots.
Stain Removal
We guarantee the thorough removal of stains caused by food, motor oil, gasoline, water minerals, and salt on UGGs. We strive for perfection as we erase all blemishes and restore your footwear to its original state.
Stain Protection
Our Love Guard technology, specifically designed for sheep and cow suedes, shields UGG boots from stains that stick to the footwear's surface and cause it to lose its aesthetic appeal.
Eco-Friendly Cleaning
To avoid off-gassing and protect the environment, we use exclusive eco-friendly, biodegradable shoe cleaning products, unlike other UGG cleaners in North York.
UGG Colour Restoration
Our colour-restoration process restores your footwear's colour and guarantees long-lasting results with colouring that bonds to the footwear. Also, this does not stain your cloth or affect the quality of the leather.
Our Location & Surrounding Areas
Looking for an expert cobbler in Toronto to clean and repair your footwear? Love Your Shoes facility is strategically located near you in North York.
Our team of shoe restoration experts is available from Monday to Saturday to deodorize, remove stains, repair and shine your footwear. We will arrive on time at the scheduled pickup location and return your shoes in their best condition within 7 – 10 days.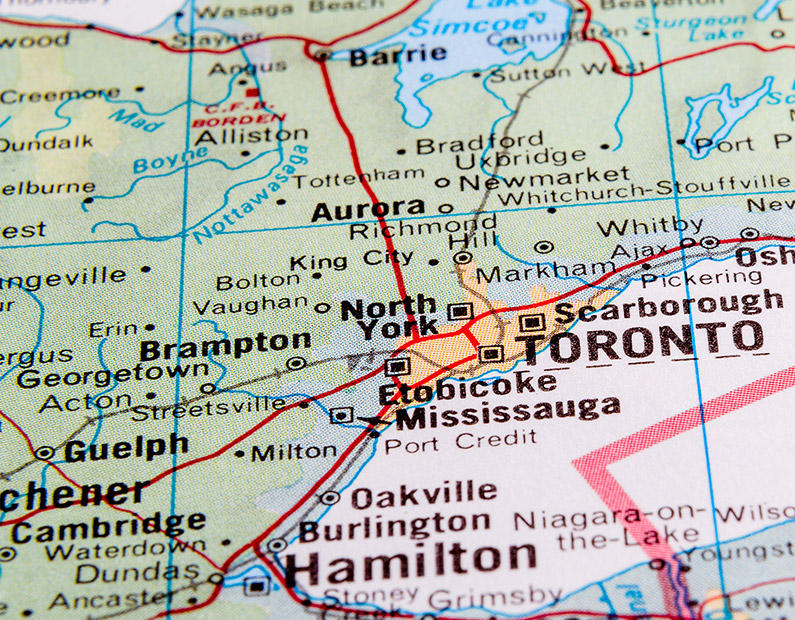 Call Now To Get An Instant Quote
Call us now to speak with one of our experienced cobblers and get a free quote for your shoe repair. We will restore your damaged shoes, strengthen them and protect them from stains & blemishes.