What Makes Us Mississauga's Top Shoe Repair Shop
Most Trusted Shoe Repair Shop in Mississauga
We have been providing shoe care services throughout Mississauga since 1987. 
Our decades of experience in shoe cleaning and repair have enabled us to develop specialized techniques and methods to make your shoes look and feel as good as new. 
Whether you need a shoe sole repair, a boot repair, or a sneaker restoration, our skilled shoe fixers will tend to your shoes and bring back the pep in each step!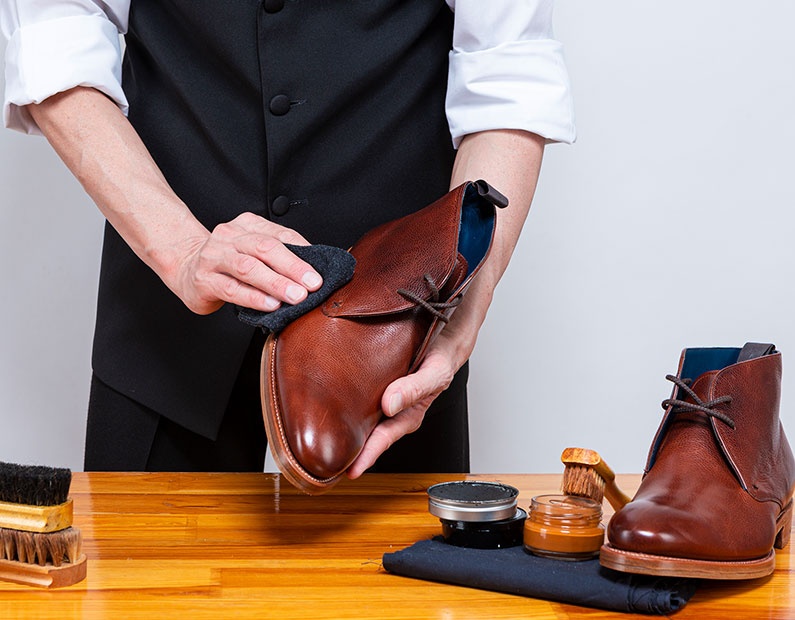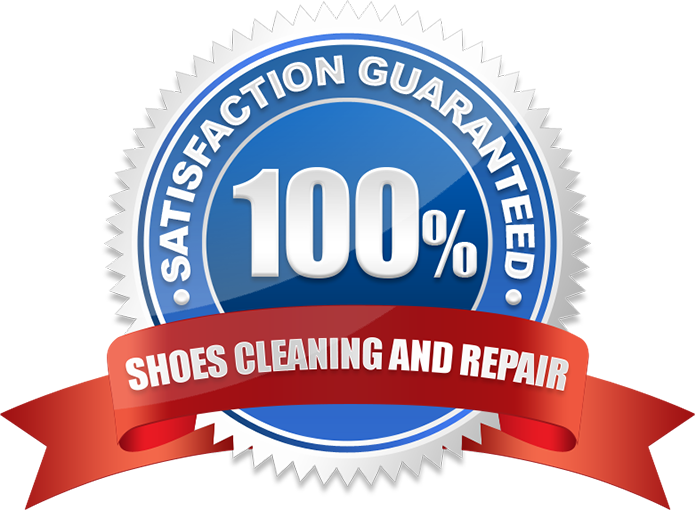 100% Customer Satisfaction Guarantee
We offer a 100% satisfaction guarantee to all our shoe cleaning, repair, and restoration services. 
We aim to provide complete customer satisfaction and guarantee to deliver quality shoe care services.
If you are unhappy with the results of our shoe care services, we will happily re-service you for free!
Our Shoe Repair Services in Mississauga
When it comes to shoe cleaning and repair in Mississauga, Love Your Shoes sets the standard. Using the finest tools and techniques, our seasoned cobblers guarantee outstanding shoe repair results for any brand you bring.
Our shoe repair services include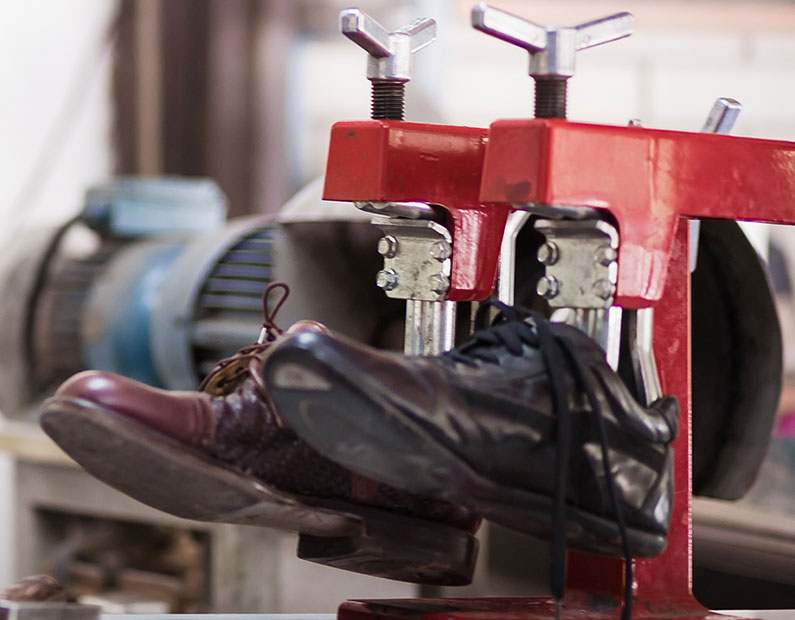 Shoe Stretching in Mississauga
Do your shoes feel a tad snug that they're causing discomfort? Achieve a more comfortable fit with our shoe stretching services. 
We will adjust the width of your shoes according to your preferences. We stretch both ladies' shoes and men's shoes, and we also offer boot stretching services.
Shoe Stitching in Mississauga
The stitches on your shoes serve an important role in keeping your shoes intact. Frayed or loose stitches can weaken the overall structure of your shoe and compromise your safety. 
Our expert shoe cobblers can fix those frayed stitches, ensuring your shoes stay in top shape and avoid additional wear and tear.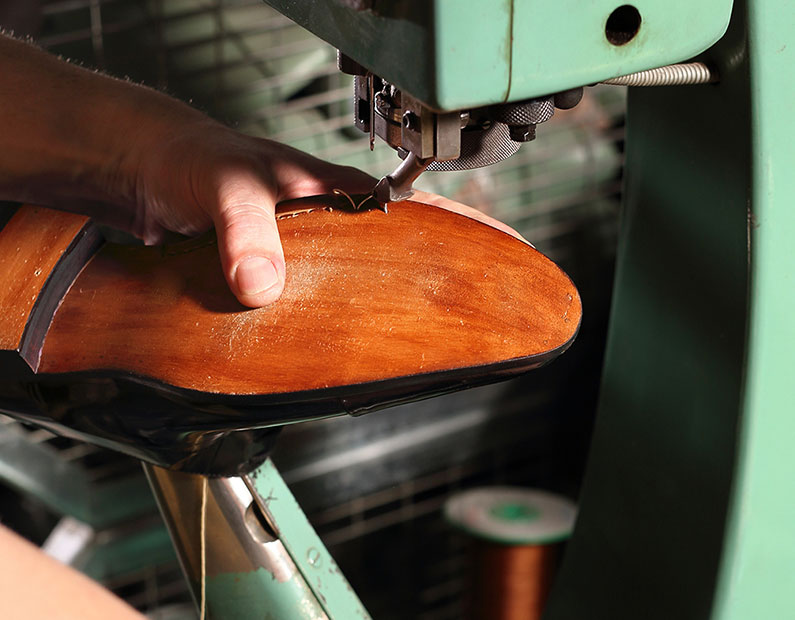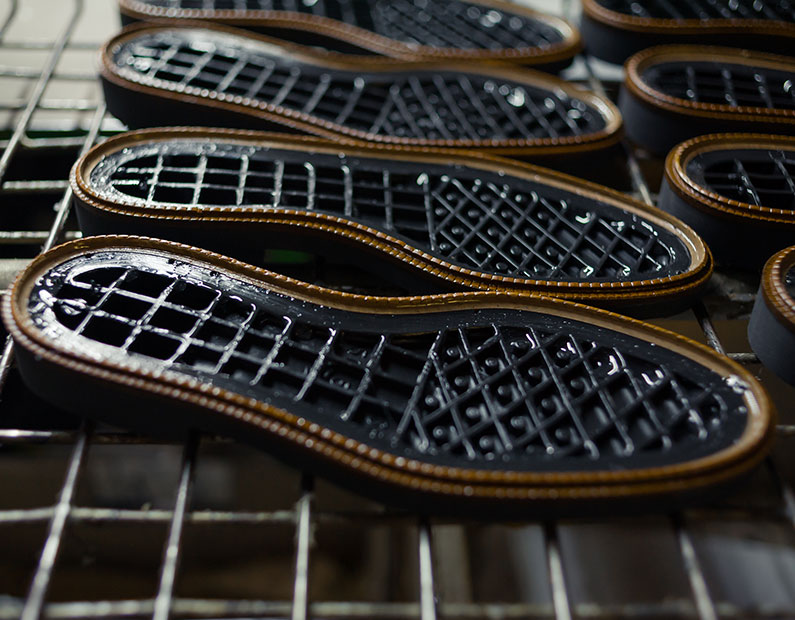 Shoe Sole Replacement in Mississauga
The soles of your shoes serve as protection against all types of surfaces. However, they are also prone to damage. 
If your shoe's soles have been excessively worn and damaged, don't throw them away! Let our expert shoe cobblers fix them for you. 
We provide affordable shoe sole replacement and in-sole cleaning services
We offer affordable shoe sole replacement and in-sole cleaning services that promote comfort in every step!
Shoe Leather Repair in Mississauga
Leather shoes are known for their durable and versatile qualities. However, regular wear and tear can result in scuffed and damaged leather shoes, making them ragged around the edges. 
Restore and preserve the quality of your leather shoes with our professional leather shoe repair services. 
Got cuts and scratches on your cherished leather shoes? No worries! Our Mississauga cobblers will ensure that the repaired areas seamlessly blend with the original leather, making it look as good as when you first bought them.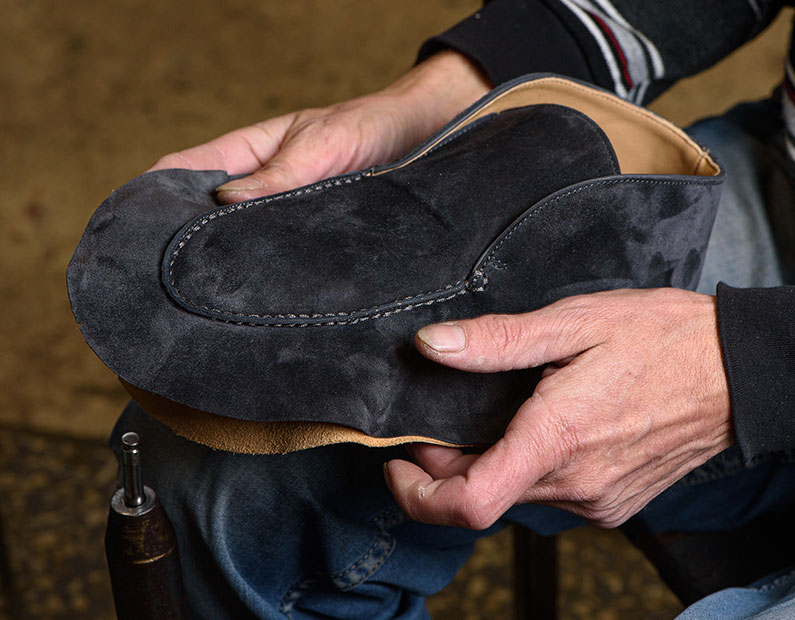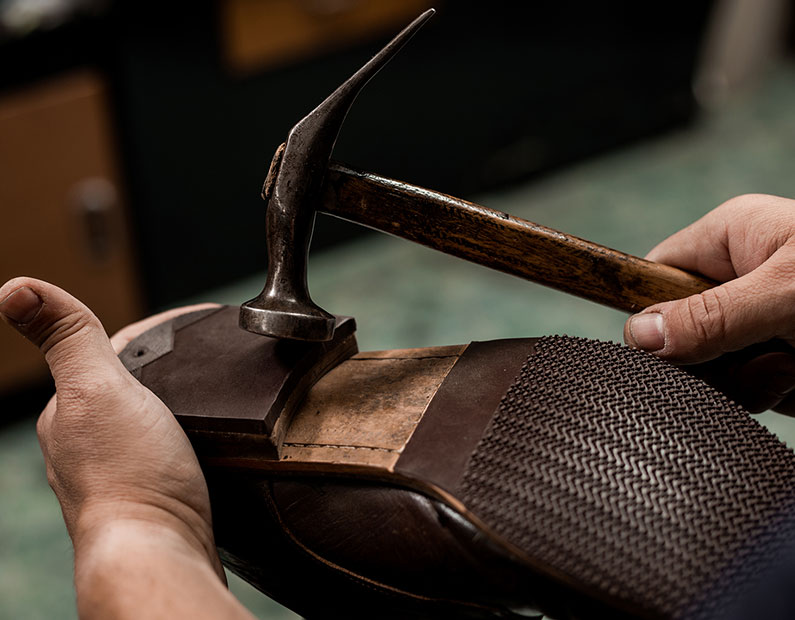 Shoe Heel Repair in Mississauga
Wearing heels can give you a significant confidence boost. However, wearing damaged heels can be extremely uncomfortable and can potentially result in feet, ankle, and back issues. 
At Love Your Shoes, our seasoned cobblers in Mississauga are well-versed in a wide range of heel repair techniques and services, including
Boot Repair in Mississauga
Boots are vital in surviving the harsh winter season as they keep your feet warm and safe. However, the snow, salt, and moisture can stain and damage your boots. 
To maintain the quality of your boots and to prevent further damage, it's best to have them regularly cleaned and repaired. At Love Your Shoes, we provide professional Ugg boot repair services. Trust our experienced cobblers to mend your damaged boots and have them ready this winter.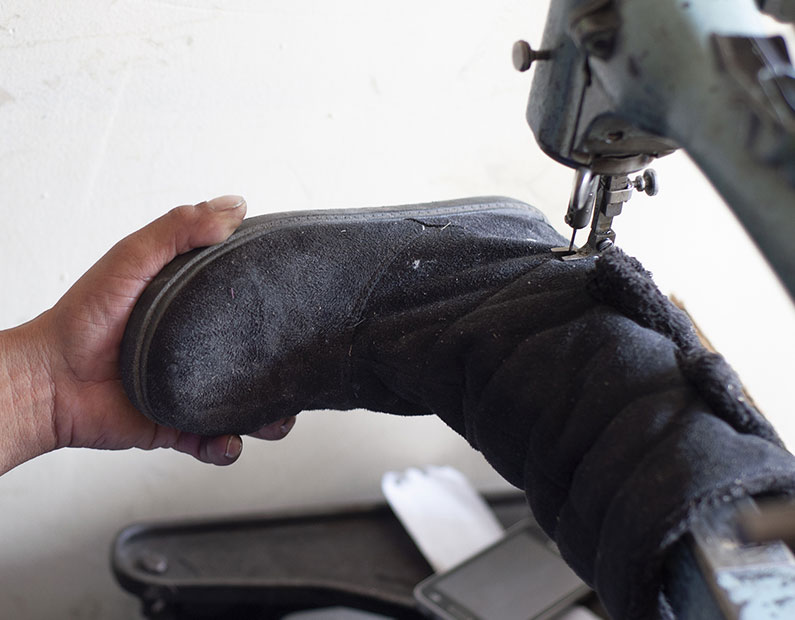 Read What Our Customers Are Saying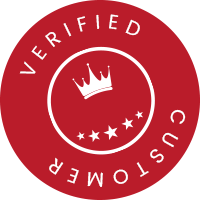 sanjay tiwari
2 months ago
best shop for leather repair and quality work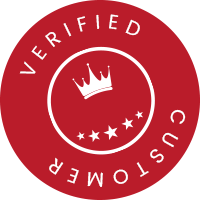 Apryl Henry
2 months ago
I walked into Loveyourshoes to have my roller-skates, that I had ruined, repainted. Tony immediately took my skates to see if he would be able to complete my request professionally and to my satisfaction. Tony repaired and repainted my skates, with some added touches, right there and then!! Tony ...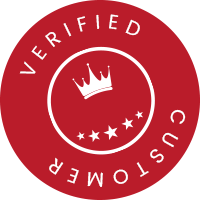 Kylie L
2 months ago
Michael is a master at his craft! Highly recommend him and the entire Love Your team. Super efficient and professional. Will be back!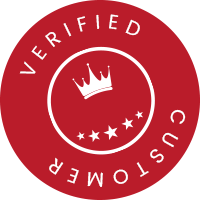 Suraj suraj531
5 months ago
superb, everything is so perfect they do. I love the staff and michael the shoe guy. He is so good in repairing and restoring the broken things.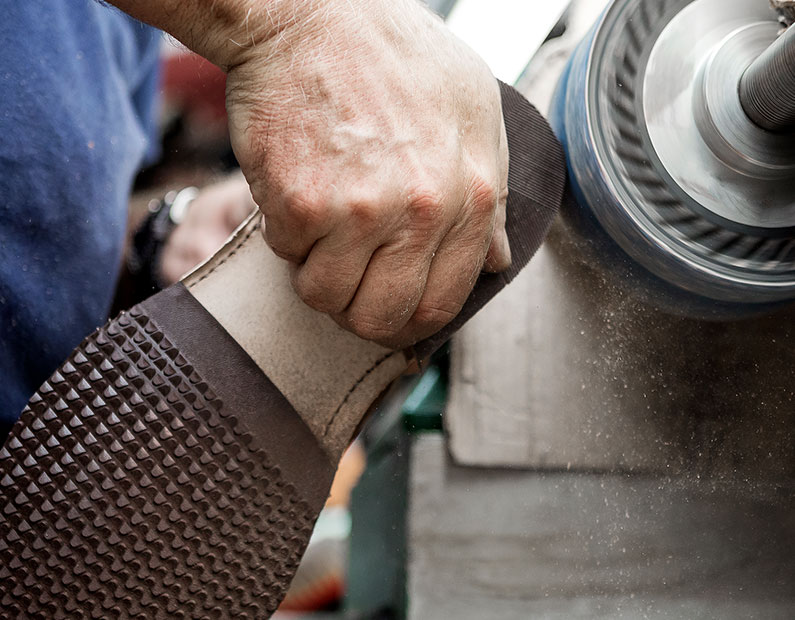 Shoe Repair Cost in Mississauga
Seeking affordable shoe services in Mississauga? Love Your Shoes offers unbeatable prices for shoe cleaning, restoration, and repairs.
We are Mississauga's top choice in shoe care services as we deliver unmatched shoe cleaning and repair services. 
Our highly skilled cobblers specialize in fixing worn soles, broken heels, tight toes, and damaged shanks. Trust Love Your Shoes for all your footwear needs.
Love Your Shoes' skilled cobblers in Mississauga will meticulously care for your shoes and repair them to the best of their abilities. Check out our before and after photos and see how we have been able to restore our customers' shoes and make them look brand new:
Sneaker Restoration in Mississauga
From designer brands to your daily wear sneakers, our team at Love Your Shoes has the expertise to make them look as good as new.
Check out the comprehensive sneaker repair services we offer at Love Your Shoes: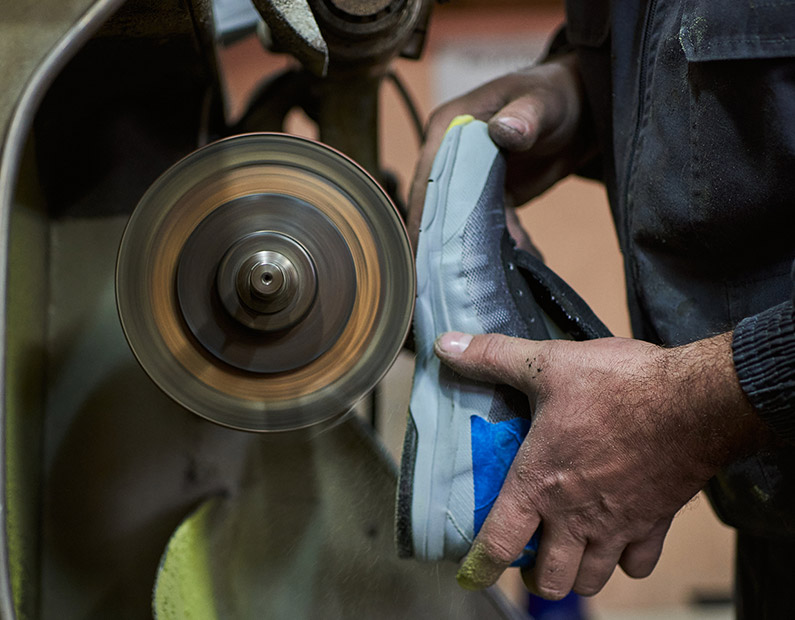 More Shoe Restoration Services in Mississauga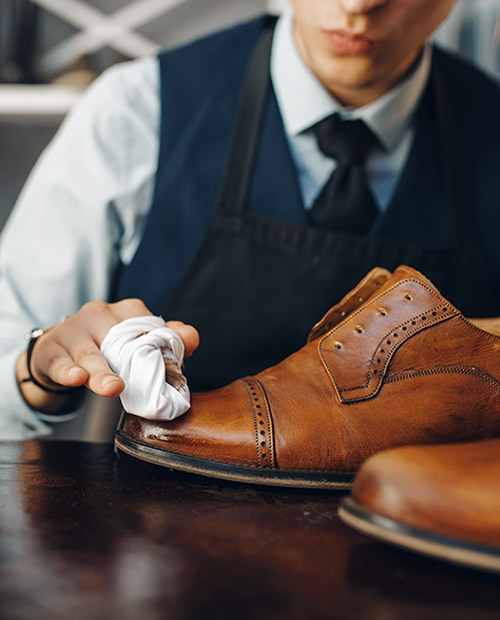 Shoe Colour Restoration and Colour Matching
Are your shoes becoming faded and worn out? At Love Your Shoes, we can seamlessly colour-match leather, vinyl, plastic, and some types of suede. Don't hesitate to reach out about our shoe colour restoration and colour-matching services.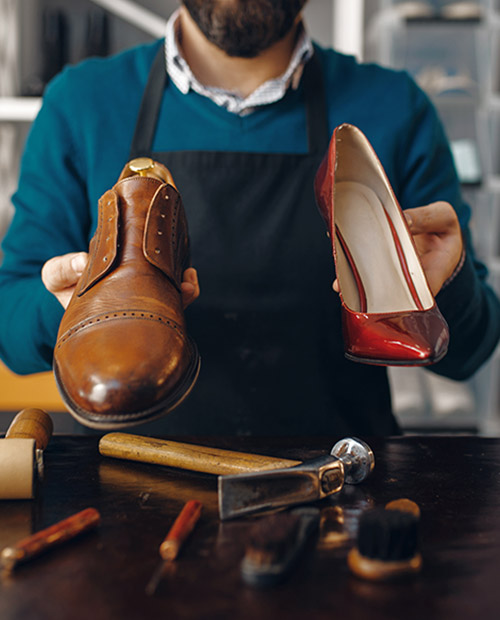 Designer Shoe Cleaning
Bring your cherished designer shoes back to life! Get more value out of your designer shoes by extending their lifespan with Love Your Shoes. With our top-tier cleaning services, our seasoned cobblers will refresh and renew them in just two weeks.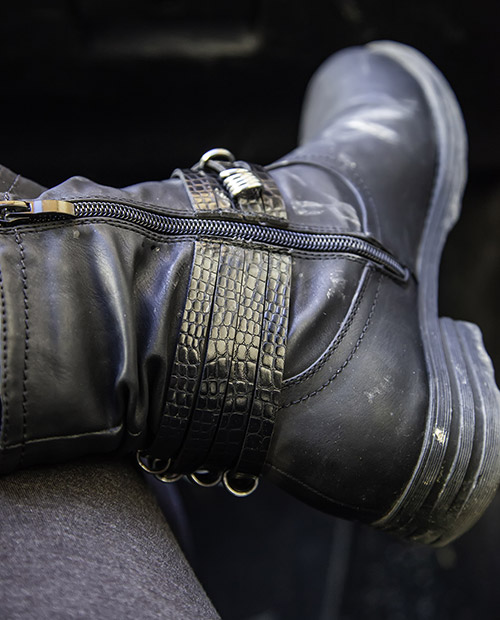 Shoe Hardware Replacement
Everyday wear and tear can take a toll, resulting in detached buckles and snagged zippers. Our comprehensive repair services cover everything from buckle and zipper replacements to the mending of eyelets and other integral shoe components.
Revive Your Favorite Footwear!
Say goodbye to stubborn stains and damage on your shoes. With our Mississauga shoe repair expertise, a refreshed pair is just a call away. Chat with our skilled cobblers and get an upfront repair quote.