Unparalleled Shoe Repair Service in Vaughan
Leading Shoe Repair Shop in Vaughan
At Love Your Shoes, we have been cleaning, repairing, and restoring shoes across Toronto and Vaughan since 1987. 
Backed by our decades of experience in shoe repair and shoe cleaning in Vaughan, we are able to develop specialized techniques and methods to ensure that your shoes are efficiently and effectively restored to their original condition. 
Whether you need a shoe sole repair, a boot repair, or sneaker restoration, our skilled shoe fixers will tend to your shoes and bring back the pep in each step!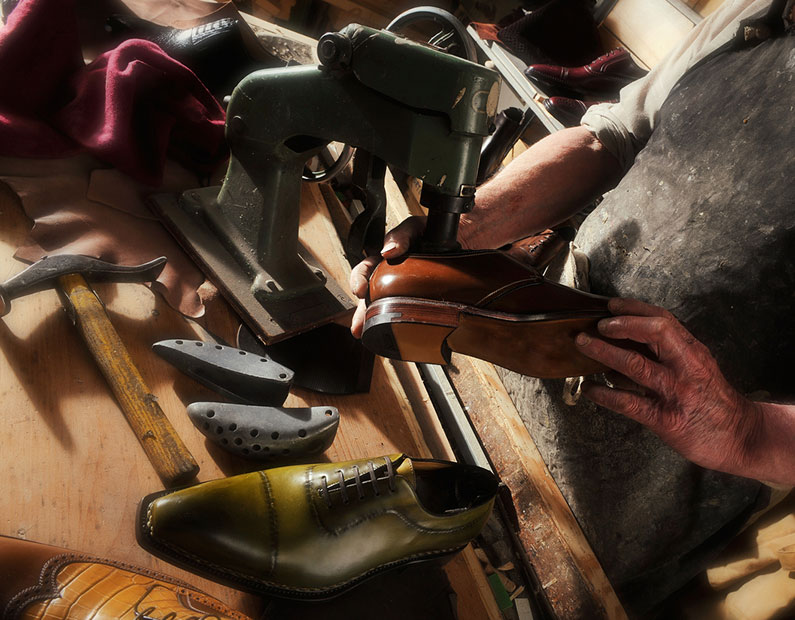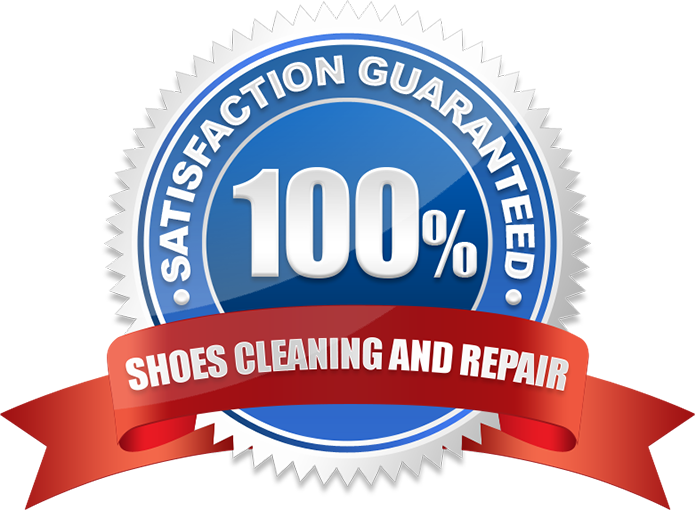 100% Customer Satisfaction Guarantee
Trust our experienced cobblers in Vaughan to provide top-notch shoe cleaning, repair, and restoration services each time. 
All of our shoe care services are backed by our 100% satisfaction guarantee.
If you are unsatisfied with the result of our shoe restoration or other shoe care service, we will happily re-service you for free!
Reliable Shoe Repair Services in Vaughan
At Love Your Shoes, we provide professional shoe fixing, cleaning, and shoe restoration services in Vaughan. Our shoe care services include: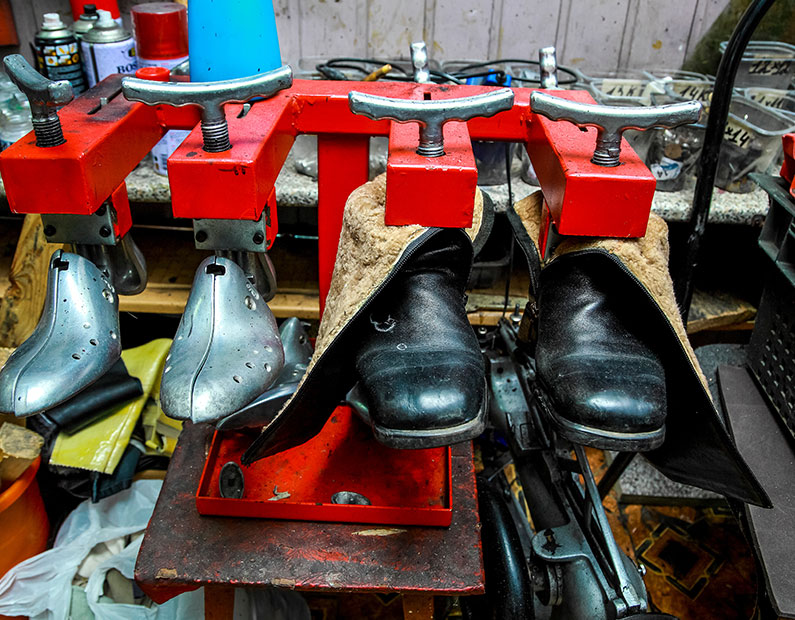 Shoe Stretching in Vaughan
If your shoes feel too tight after wearing them for long periods, it's best to get shoe stretching services to improve your comfort. 
At Love Your Shoes, we will adjust the width of your shoes and boots according to your preferences.
Short Stitching in Vaughan
The stitches in your shoes protect your feet by keeping the structure together. If you notice any frayed or loose threads, don't ignore it, it's a sign that your shoes may need some repairs. 
Let our expert cobblers take care of it. They'll mend those frayed stitches and prevent your shoes from getting damaged any further.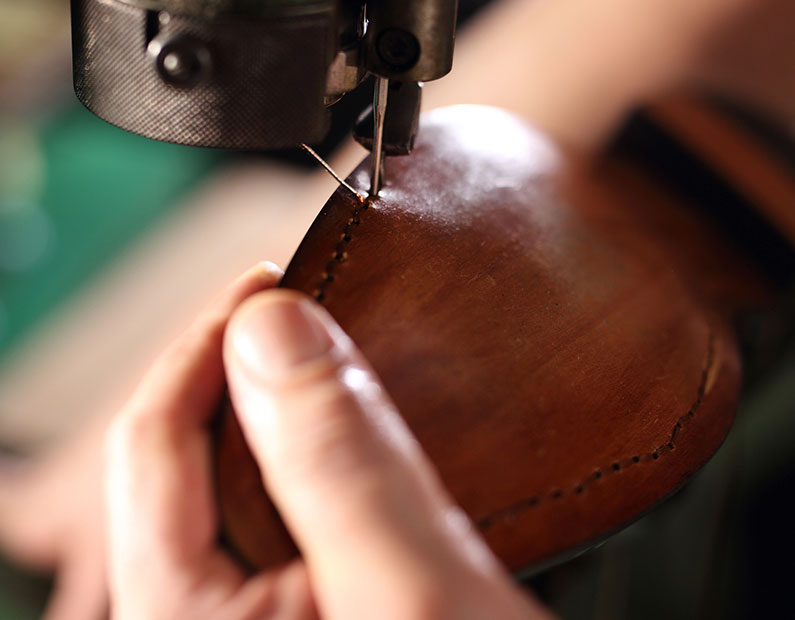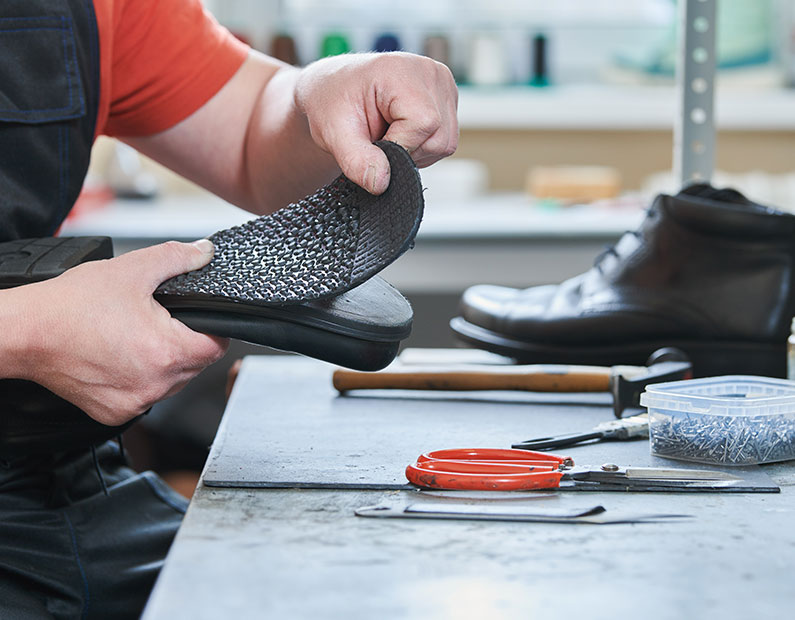 Shoe Sole Replacement in Vaughan
Walking with damaged soles can be painful and dangerous as the soles of your shoes are meant to safeguard your feet from different surfaces. 
We provide affordable shoe sole replacement and in-sole cleaning services
Walk freely and comfortably again with our quality shoe repair and restoration services!
Shoe Leather Repair in Vaughan
Leather shoes are both durable and stylish but can lose their lustre with regular use. At Love Your Shoes, we provide exceptional shoe leather repair and cleaning. 
We can restore your favourite leather shoes by expertly repairing cuts and scratches. Trust our skilled cobblers in Vaughan to make the repairs blend harmoniously with the original leather.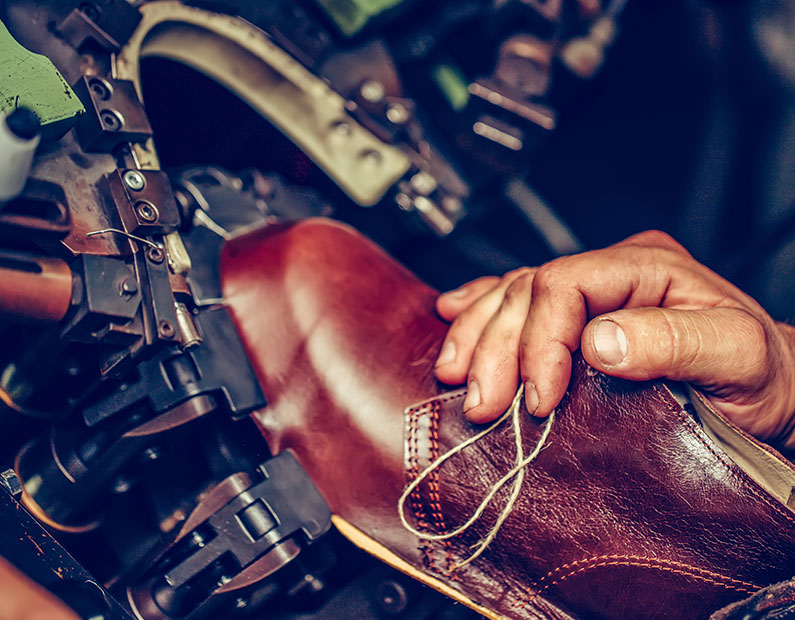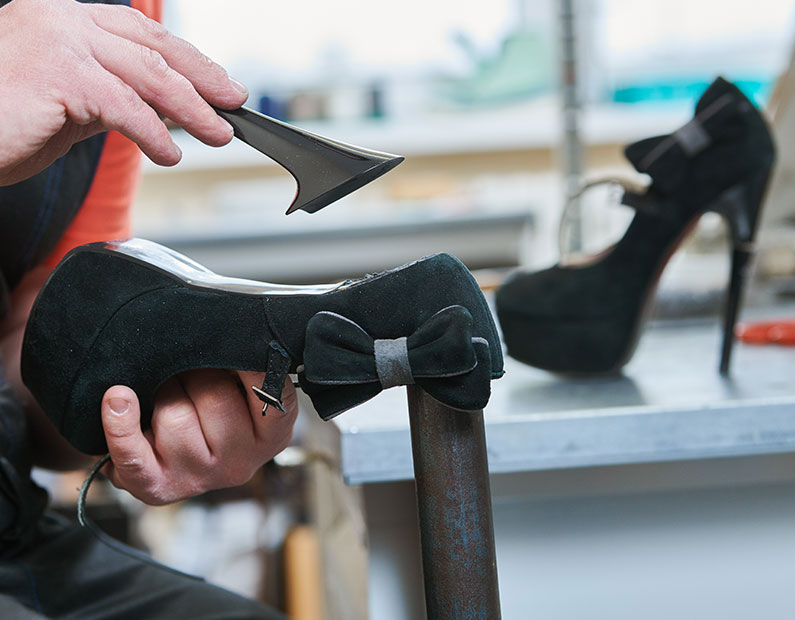 Shoe Heel Repair in Vaughan
Wearing high heels can add a touch of elegance to your outfit (and a few inches to your height), giving you the confidence boost you need. 
However, wearing unstable and damaged heels can result in feet, ankle, and back issues on top of the discomfort they bring. 
Our skilled cobblers in Vaughan at Love Your Shoes offer a wide array of shoe heel repair services:
Heel Colour Correction
Winters in Vaughan can be tough on your boots, with snow, salt, and moisture taking their toll. Stains and damage can occur over time.
To safeguard your boots, regular cleaning and repair are key. Our experienced cobblers are equipped to revive your damaged boots. 
Whether you need an Ugg boot repair service, leather boot repair, or any type of boot repair service, you can trust our shoe fixers to bring life back to your damaged boots.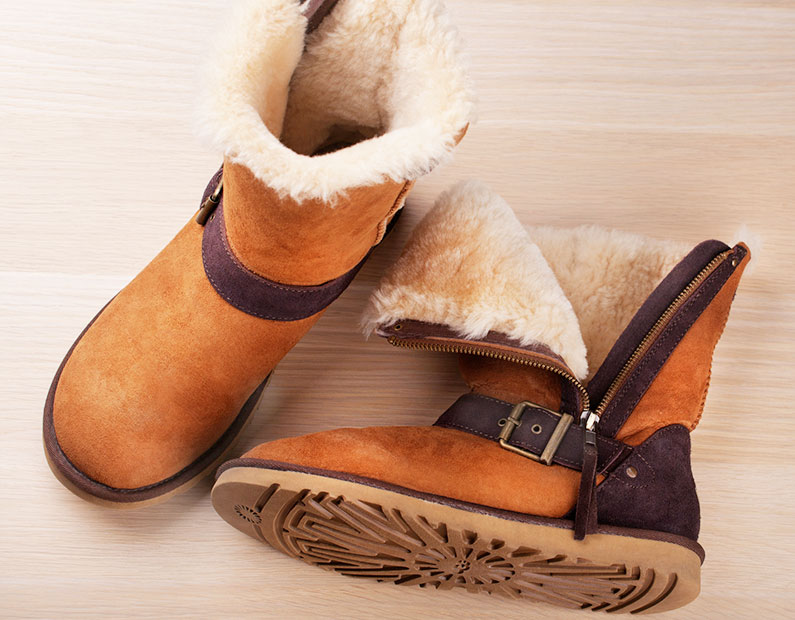 Read What Our Customers Are Saying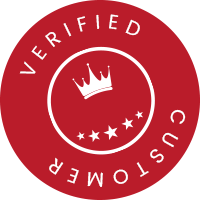 sanjay tiwari
2 months ago
best shop for leather repair and quality work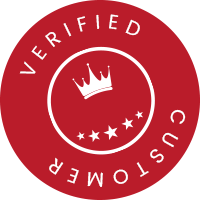 Apryl Henry
2 months ago
I walked into Loveyourshoes to have my roller-skates, that I had ruined, repainted. Tony immediately took my skates to see if he would be able to complete my request professionally and to my satisfaction. Tony repaired and repainted my skates, with some added touches, right there and then!! Tony ...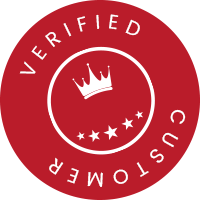 Kylie L
2 months ago
Michael is a master at his craft! Highly recommend him and the entire Love Your team. Super efficient and professional. Will be back!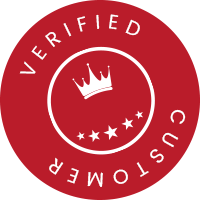 Suraj suraj531
5 months ago
superb, everything is so perfect they do. I love the staff and michael the shoe guy. He is so good in repairing and restoring the broken things.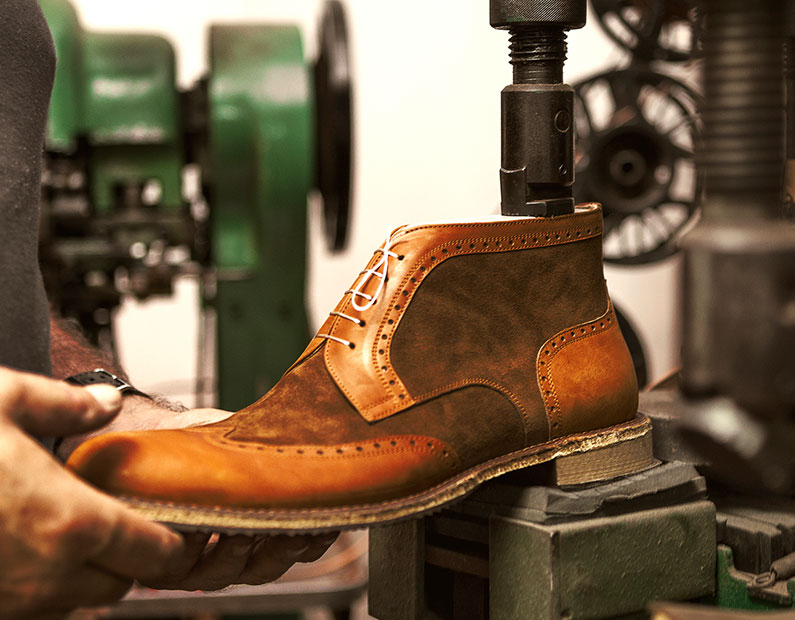 Shoe Repair Cost in Vaughan
Love Your Shoes provides unparalleled shoe repair and cleaning services in Vaughan at the most affordable prices. 
Our skilled cobblers specialize in fixing worn soles, broken heels, tight toes, and damaged shanks. 
Choose Love Your Shoes for all your shoe care needs.
Love Your Shoes' shoe fixers will meticulously care for your shoes and repair them to the best of their abilities. Check out our before and after photos and see how we have been able to restore our customers' shoes and make them look brand new:
Sneaker Restoration in Vaughan
Whether it's high-end branded sneakers or your everyday pair, our skilled experts at Love Your Shoes know how to give them a perfect restoration.
We provide the following sneaker restoration services: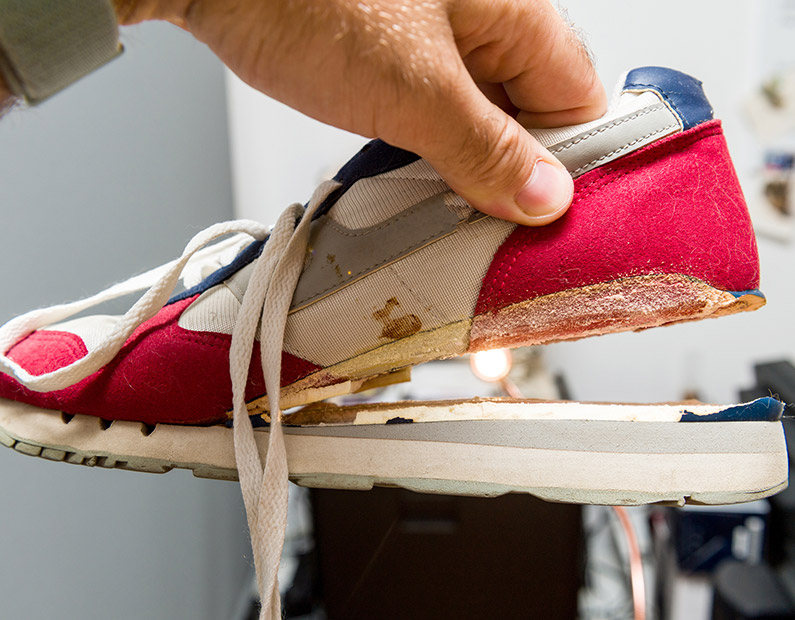 More Shoe Restoration Services in Vaughan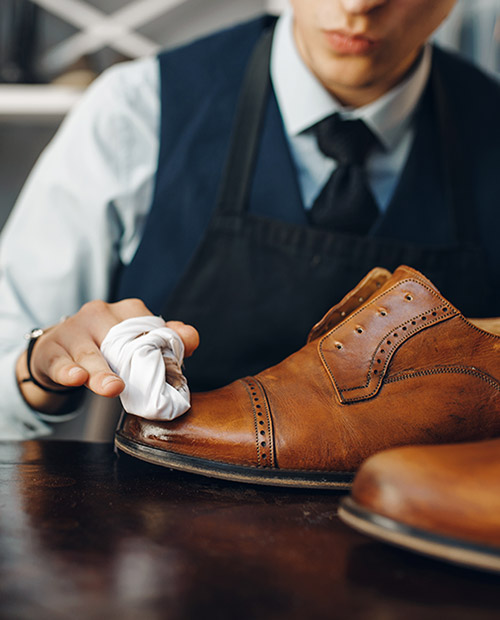 Shoe Colour Restoration and Colour Matching
Have your shoes lost their original charm? We can help! At Love Your Shoes, we specialize in colour-matching leather, vinyl, plastic, and some suedes to restore your shoes to their former glory. Reach out to us today for more information.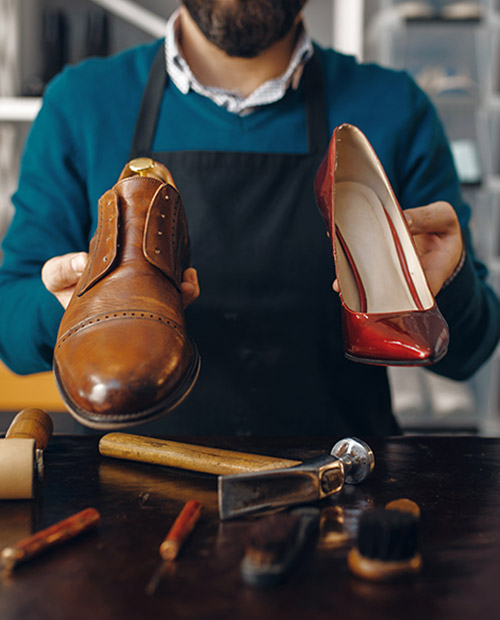 Designer Shoe Cleaning
Don't replace your favourite designer shoes just yet! We can expertly restore your precious designer shoes with our professional shoe-cleaning service and make them look and feel good as new!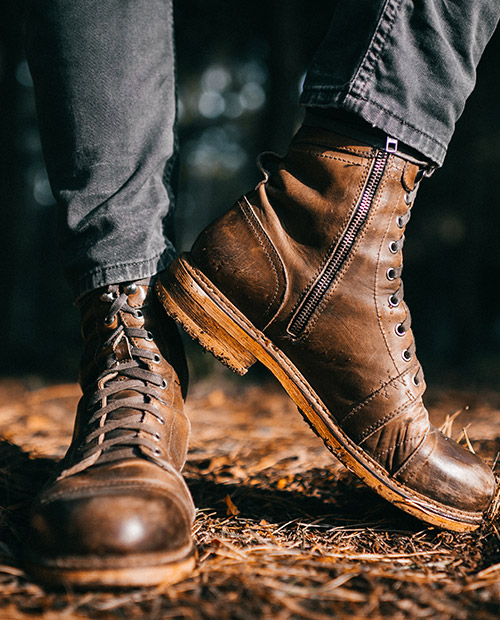 Shoe Hardware Replacement
Worn out buckles and zippers? It can be frustrating to find the exact shoe component you need which is why our replacement services extend to eyelets, fast hooks, D-rings, and other shoe components.
Gain Confidence in Each Stride
Revitalize your worn-out shoes and bring back the pep in each step with our professional shoe care services in Vaughan. Speak with one of our experienced shoe fixers today and receive a free no-obligation quote on your service.